Random Fanart: Dean from 6x05 - You Just Can't Quit
Love the journey, not the destination...today is the only guarantee you get.
__________________________
Favorite Dean Quotes
See, that attitude right there? That is why I always get the extra cookie.
Driver picks the music; shotgun shuts his cake hole.
Still don't know what we're doing here at 5:30 in the morning...
I hope your apple pie is freakin' worth it!
Dude, I full-on Swazyed that mother!
He full-on Obi-waned me! It's mind control, man!
My name is Dean Winchester. I'm an Aquarius. I enjoy sunsets, long walks on the beach, and frisky women. And I did not kill anyone.
We know a little about a lot of things. Just enough to make us dangerous.
You know, I usually like to be warned before I'm violated with demon tongue.
This is a whole new level of moronic, even for you.
You know, just once I would like to round the corner and see a nice house.
You're like a walking encyclopedia of weirdness.
I think I'm adorable.
Why is it my job to save these people? Why do I have to be some kind of hero? What about us, huh? What, Mom's not supposed to live her life, Sammy's not supposed to get married.. Why do we have to sacrifice everything, Dad? It's [long pause] yeah..
You fudge'n touch me again, I'll fudge'n kill you!
Aww, Sammy, I get all tingly when you take control like that!
And I wish you'd shut your pie-hole, but we don't always get what we want.
The things that I saw. There aren't words. There is no forgetting. There's no making it better. Because it is right here… forever. You wouldn't understand. And I could never make you understand. So I am sorry.
__________________________
Favorite Sam Quotes
What kind of house doesn't have salt? Low sodium freaks!
Listen to me, Bobby: If there's only one working part, that's enough. We're not just going to give up on...
We saw the second-largest ball of twine in the continental U.S. Awesome.
Wow, I'd say we've officially crossed over into weird.
That's not school! That's Schoolhouse Rock!
Dean, you're my brother, alright? So whatever you're carrying, let me help a little bit.
You're bossy... and short.
Dude, you are not gonna poke her with a stick!
Wait. There's no such thing as unicorns?
Dude, I'm not feeding your sick habit. You're like one of those lab rats that pushes the pleasure button instead of the food button until it dies.
Okay, Sparky. And you know what? After we kill it, we can go to Disneyland!
Check the freezer. Maybe there's some human hearts behind the Haagen Daz or something.
Look, if we're going down, we're going down together.
I've got demon blood in me, Dean. This disease pumping through my veins and I can't ever rip it out or scrub it clean. I'm a whole new level of freak!
Dude, you're confusing reality with porn again.
__________________________
:: Gallery ::
__________________________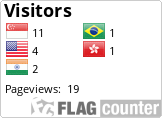 My LJ Comm for images & video of life on the set of Supernatural
My LJ Comm for my SPN Filming Locations List
My LJ Comm for the positive side of SPN
My Tumblr:
On The Road To Shambala
My Website of Links
My UniCreatures
raloria
27 November 2017 @ 04:29 am
Random Fanart: Dean from 6x05
Current Mood:
sleepy