Got up Monday morning and was sad not to have the convention to go to anymore. I'm still wearing my Gold Ticket bracelet. I just can't let it go. Did some Location Hunting this afternoon w/
hells_half_acre and we had a lot of fun! I don't have time to post my pics of that, so I'll share the few pics I took once mom & I returned to our hotel.

I went up on the roof and took some pictures of the beautiful city at night. So glad I brought my tripod. :) It was very nice up there. Lovely view, nice temps, and no rain this time! Enjoy! :D


Btw, the streets you see are Drake or Granville. The 8th pic is the top of the Sheraton Wall Centre (the convention hotel).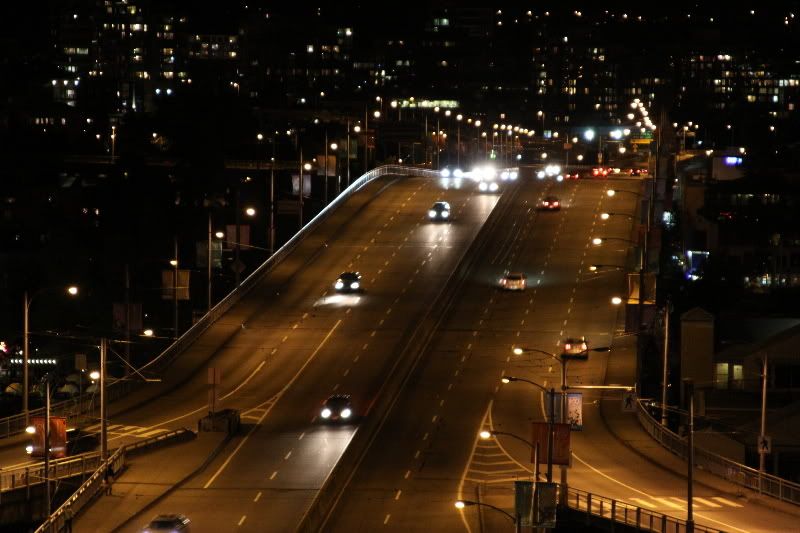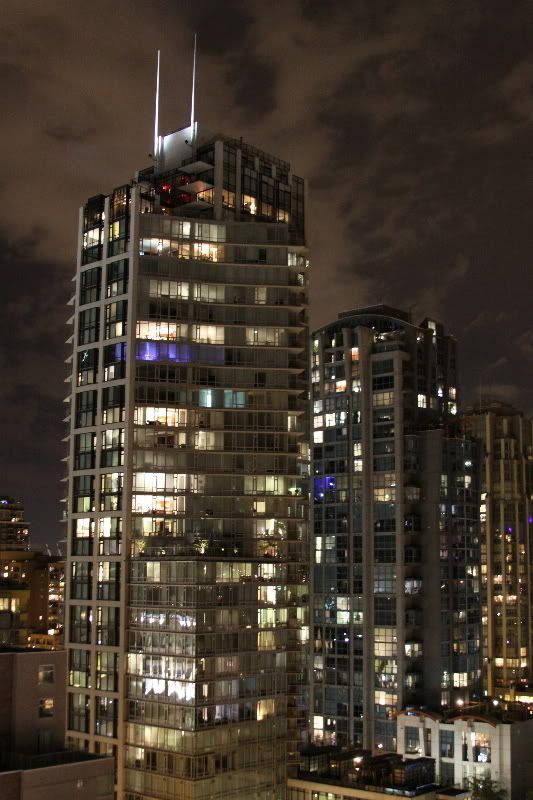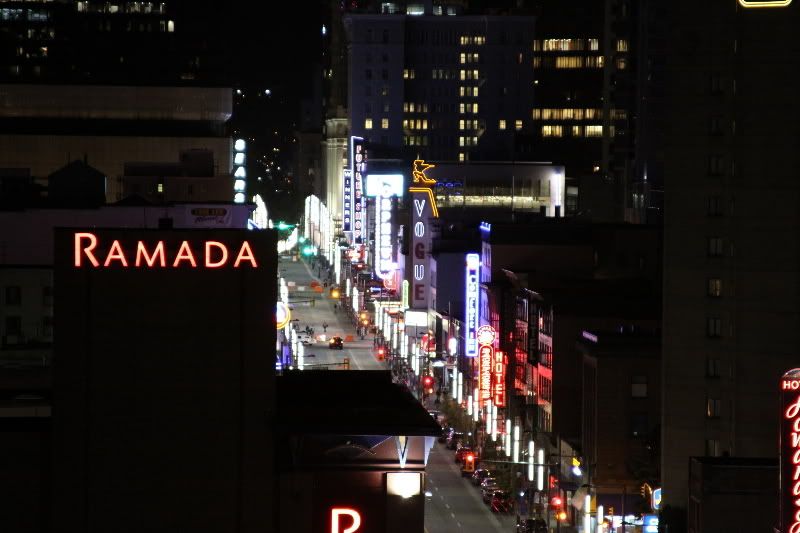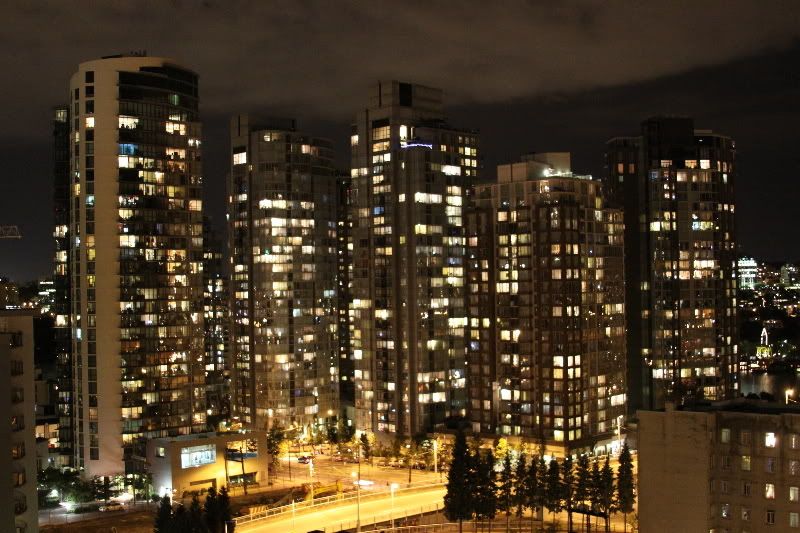 I'm off to bed now. Sleepy/tired....