My first day home from Vancouver and I'm feeling those post-convention blues. I'm happy to be home, but I miss Vancouver, the convention, my friends, and our hotel room sooooo much! It was a wonderful week and weekend and now it's back to my boring normal life. No more enjoying views from our 7th floor hotel room of the city and the Granville bridge, no more delicious meals from the White Spot, no more Location Hunting.


Speaking of Location Hunting, our last day was spent entirely on the road. Checked out of the hotel at 10:30 a.m. and set out to get as many spots as possible. Got to about 20 in all on Wednesday. Ate a late supper, filled up the gas tank, and then aimed the car for home. Ran into endless traffic back-ups. First, on our way to our last location spot: Steveston. Ended up taking an alternate route which was way out of our way, but at least we were moving, which we weren't on Hwy 99. Then on the way home we were again stuck in a slowdown. Must have been at least half an hour in that which, like the first one earlier in the day was from an accident on 99. Then at the border we ended up waiting another 45 min. in line. It was still another 3-4 hours of driving to get home after that and with yet one more slow-down on I-5 approaching Seattle! Didn't get home until after 2:30 a.m., exhausted from driving for some 15 hours all day and night long.

Btw, I counted up how many SPN Filming Locations I've been to on this trip and during last year's VanCon. In 2009 I went to approx. 27 locations. This year it was about 60. o_O

I've got a few odd & end type of photos from the Con to share.
Most of them are 1632 x 1224 and quite large (except for the pic of the stage set for J2, which is only 800 px wide).


Just click on them to see them bigger.




View outside of the Sheraton Wall Centre from the 3rd floor of the North Tower.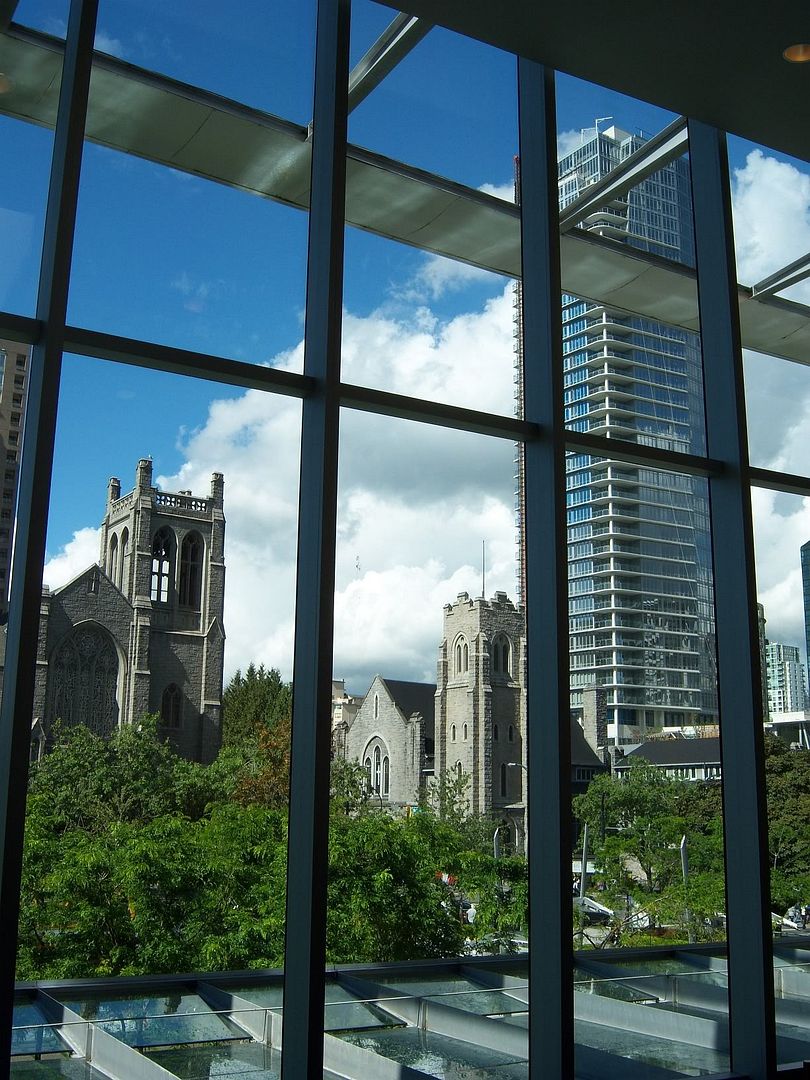 St. Andrews-Wesley Church from the Sheraton Wall Centre.



Waiting in the photo-op line on Friday.



Ceiling of the Pavilion Room for Sunday's Breakfast.



Taken from Row S while waiting for Jared's photo-op. The stage is set for J2's panel.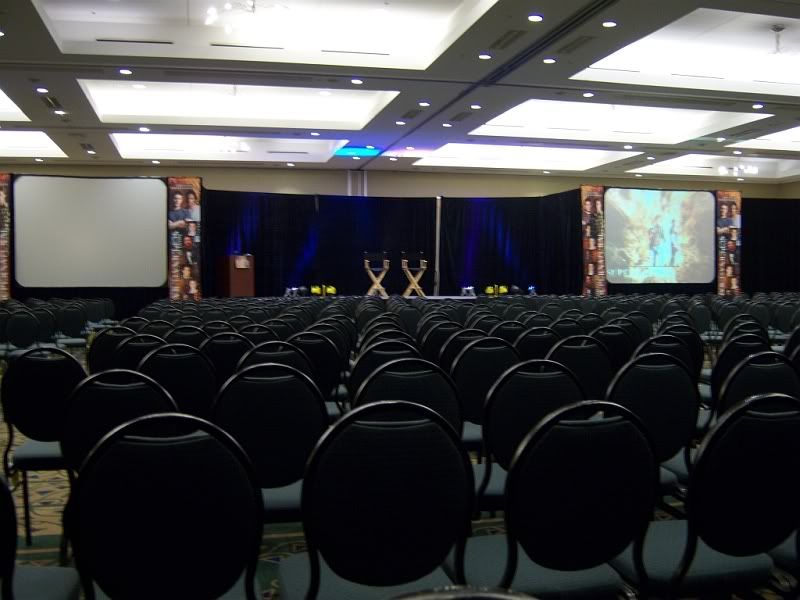 Jensen's autograph on one of the 4 banners on either side of the stage.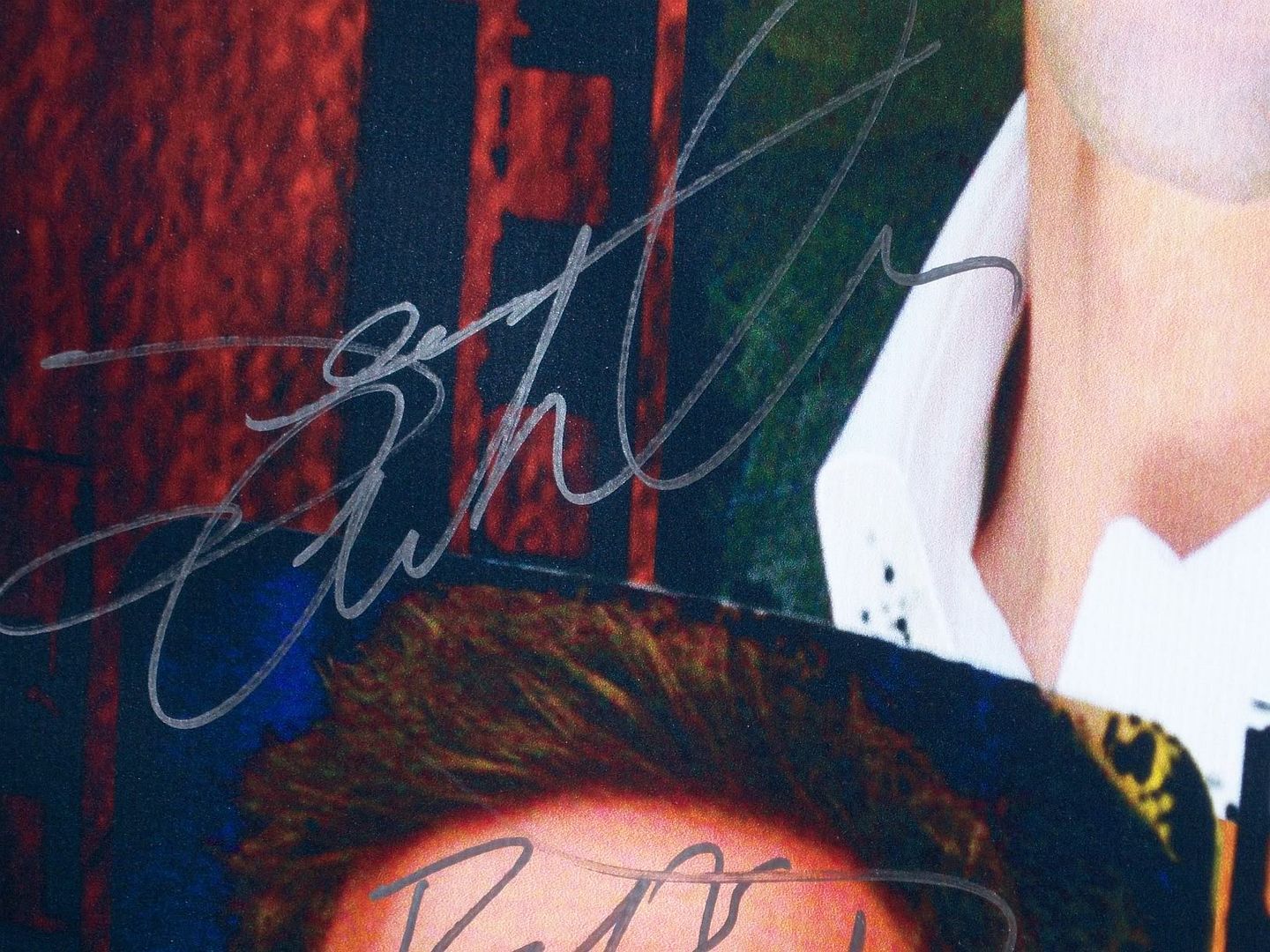 In reflecting on this year's VanCon at first it's easy to say it didn't measure up to the one in 2009. Sure, it was still a lot of fun, the guests were great, etcetera and so on. But the truth is, I can't compare it to last year's. That was my first convention and the first one held in SPN's home base. That alone makes it special. Nobody can take that away from me. I'm kind of proud to say I was at the first SPN convention in Vancouver. I was hoping for the same feelings I'd gotten last year, the same thrills. In some ways they were there, but in others they weren't. I was happy I got to improve the experience in some areas, such as the photo-ops and the autographs. The past Con proved valuable in knowing what to do differently this time around.

Part of my brain is telling me that the boys seemed happier last year, but it's hard to say whether that's really true or not. I remember in 09 how bouncy Jensen was during the photo-ops, jiving to the music and smiling so much. Didn't see that much this year. However, this year he seemed more at ease during the autographs. Maybe I'm super analyzing too much? All in all, I guess it really doesn't matter. Both Cons are their own moments, unique to themselves and to their times. I'm glad I got to go to both of them. :)