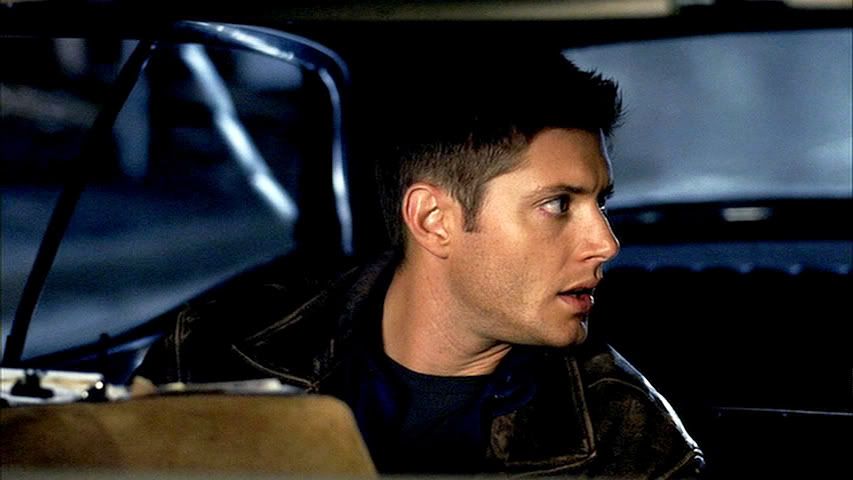 This cap is from 1x08 "Bugs".
Click to see the full-sized version.

Impala Sunday and we have a rare cap of Dean in the passenger seat. ;)
I had great plans to post more of my VanCon photos on Saturday evening, but I was too tired from a full day out running errands etc. and it didn't happen. I'll get to it later today for sure. *yawns* After some sleep. OMG but TV sucks on Sunday mornings. Bleh. I need to work on more B&W Fanart too so I can get back to posting that. Maybe post some icons that have been sitting around since forever. And now I'm just rambling....'night all.