According to The Numbers, Supernatural had a great first week for US DVD sales of season five!!! Supernatural sold a whopping 193,827 units!! That's not as much as last year, but way better than previous seasons.


Source: Supernatural Season Five DVD Sales: A Very Strong First Week

Whoo-hoo!!!! \0/ :D

I know the DVDs certainly sold fast where I live in WA state. I was lucky to get one with the Impala keychain offered from Best Buy. Had to drive miles out of my normal area to even get one! Which reminds me...I totally forgot to post pics of it, sooo....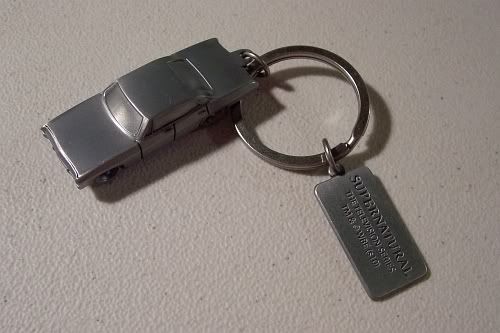 Btw, they have the actual license plate on the car! Gotta love that attention to detail. :D