This set is mostly of some birds I spotted looking for food. Fortunately, down the street people have a bird feeder and some suet hanging from their tree, so the birds were mostly congregating around there.

I got as close as I could, but most of the bird photos have been cropped way down to make them look better. ;)





I got quite a few shots of this robin, but this one was one of the best.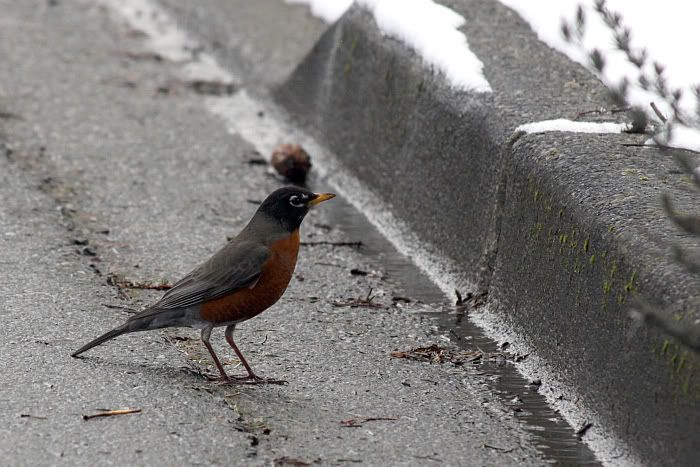 Didn't quite get this crow, but I got the take-off.




Another great shot of the robin.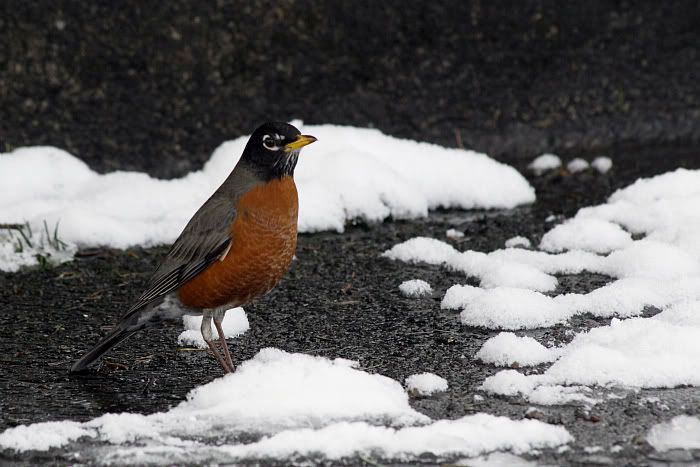 Got lucky with this shot of a squirrel. He moved fast!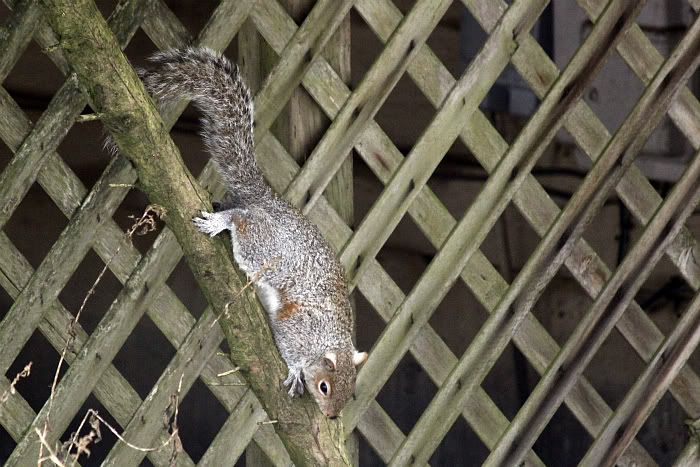 Two of my favorite pics are next of this beautiful Stellar Bluejay.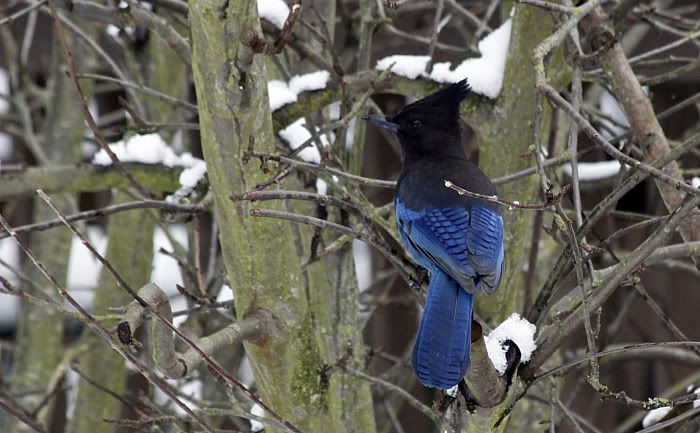 Love this shot!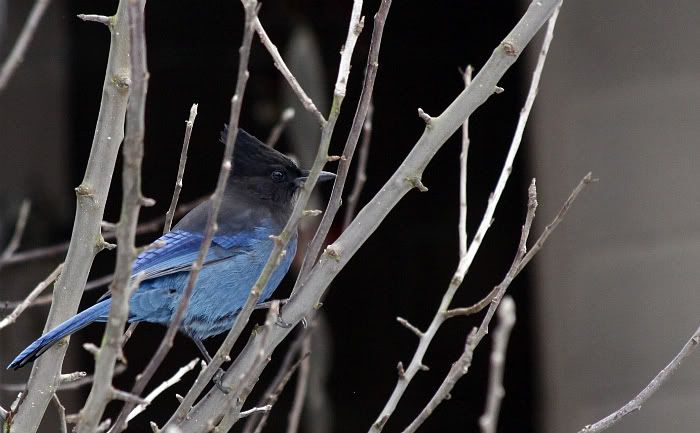 Getting a drink of water from the gutters.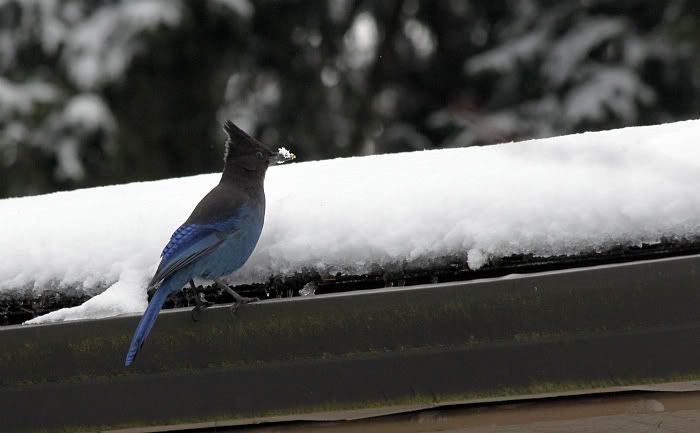 Icicles!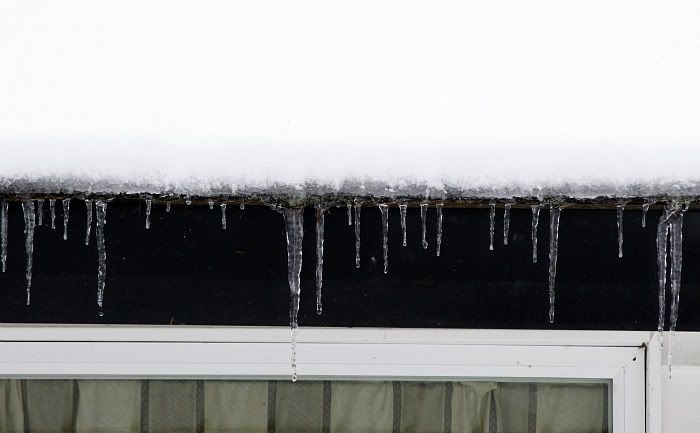 A little sparrow up in the tree.




And another down in the snow, pecking around.




The Black-capped Chickadees were interested in the suet.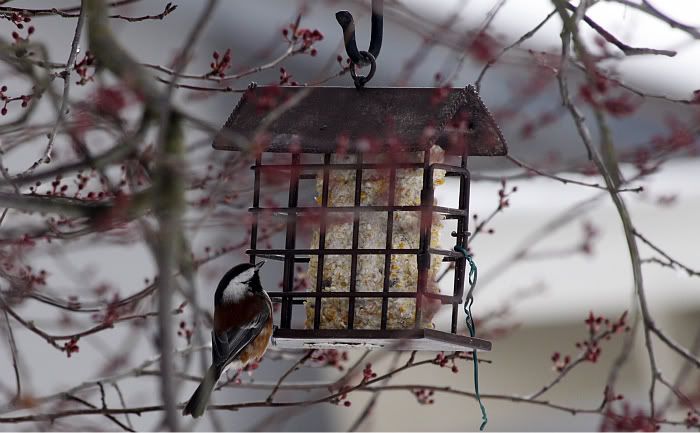 Had to be fast on the trigger to capture these little birds.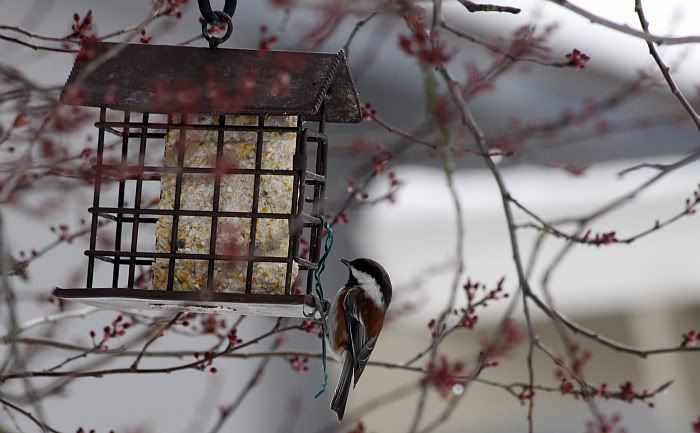 This one seems to be looking right at me. "What are you doing?" Heh.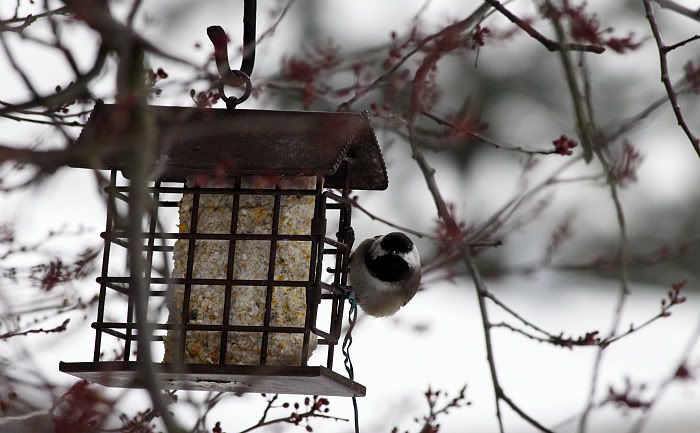 Snow-capped fire hydrant in someone's yard.




More of that evergreen bush/hedge.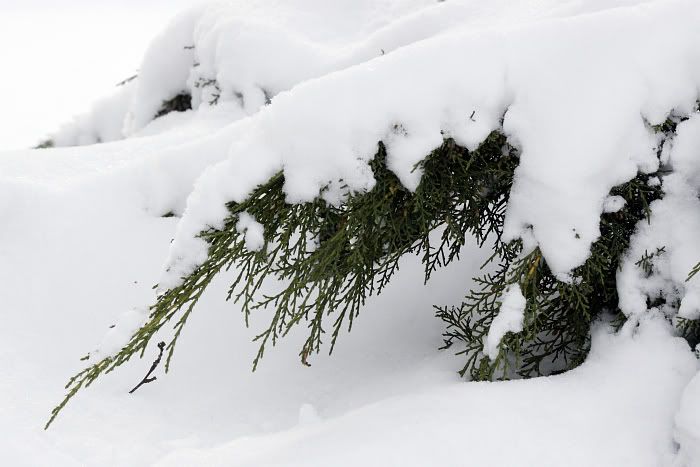 More snow-covered tree trunks.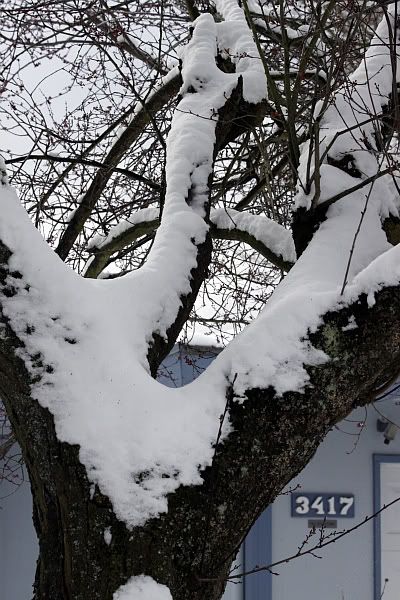 Our snow covered fence & tree.




I spotted this clump of snow on our tree, with this delicate little hole in it.




This is the same branch, further out on the end. Amazing how precarious it is.




The buds & leaves of our Rhody with the snow.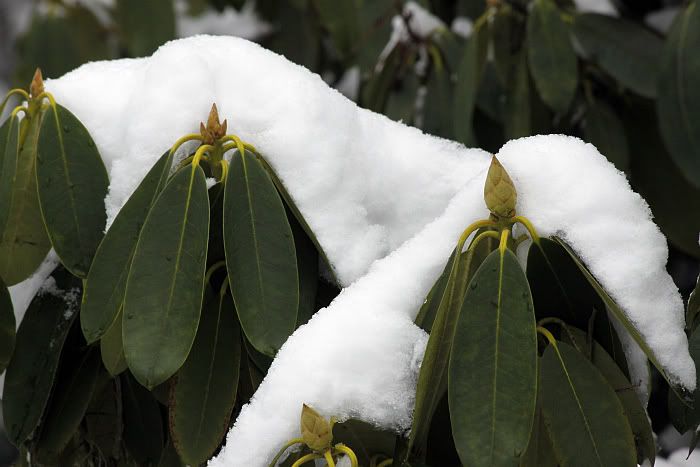 A tangle of branches & fern fronds.




Nice contrast of shapes and light.




Taken from my bedroom window. The snow curling as it slowly melted off our back fence.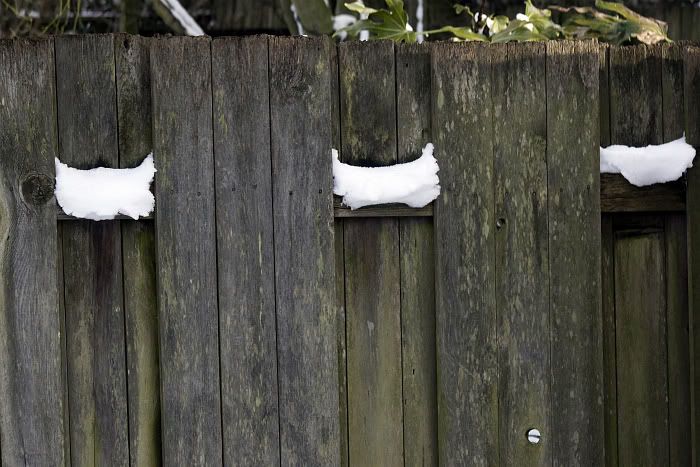 Nice icicles on our backyard neighbor's pool house.