As I was pulling caps from my collection a while back, I got to noticing how many caps there were in Season 4 of Dean sleeping. Boy was tired after his stint in hell!

Who doesn't love a good cap of Dean asleep, right? So here are 15 of them from Season 4.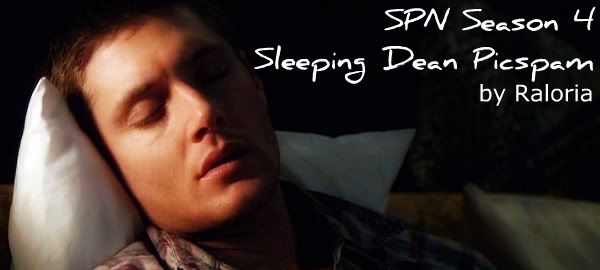 :: No hotlinking please.
:: If you take/use/repost, please credit me,
raloria.
:: Comments are ♥

Sorry about the ugly CW logo in the last few. You work with what you've got, right? *shrugs*
These caps are from (in order): 4x01 "Lazarus Rising", 4x02 "Are You There God? It's Me, Dean Winchester", 4x03 "In The Beginning", 4x08 "Wishful Thinking", 4x14 "Sex And Violence", 4x20 "The Rapture", & 4x21 "When The Levee Breaks".