A little late, but here are the...



I use my old digital camera to snap pics of the calendars. The quality isn't the greatest, but it's not bad IMO. With 3 calendars to spread over a month, I start out with Jared, then the SPN one, and finish off each month with Jensen. ;)



On my wall right now. Pretty sure this is from the S4 finale of "Lucifer Rising".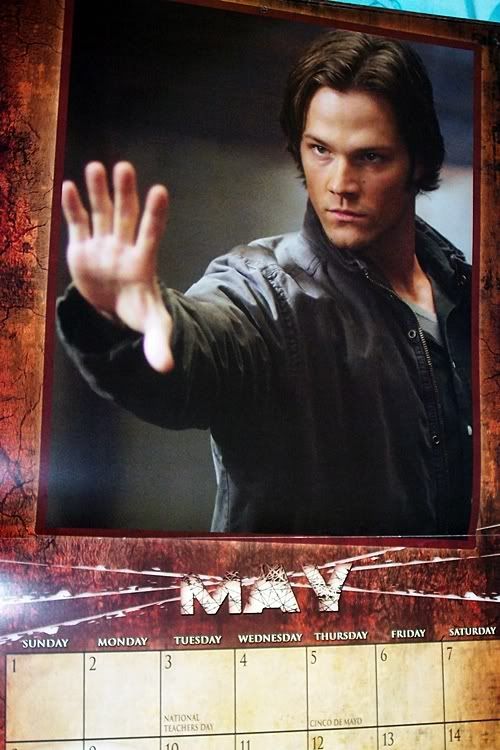 Dean and Not!Adam from "Jump The Shark".



"The whistle makes me their God." Hee! Dean from "After School Special".