While at VanCon 09, my mom & I drove around to various locations used for SPN. One thing I quickly found out is that I'm great at finding locations from hundreds of miles away, online, and through Google Maps, but put me in the actual area where everything is and I get lost! LOL Too funny. So I can find this stuff easily online but not in real life. :P We still had fun and got to see a lot of great locations.

I'm splitting this into 2 posts to cover the 2 days we went out. Our first was on the Monday after the convention ended. We got a late start because I needed to recover a bit, but still saw quite a few places.






:: Please don't re-post any of these photos without my permission. Thanks. :) ::



St. Andrews-Wesley Church
I actually took these on the Saturday morning of the convention, seeing as it's located right across the street from the hotel. ;)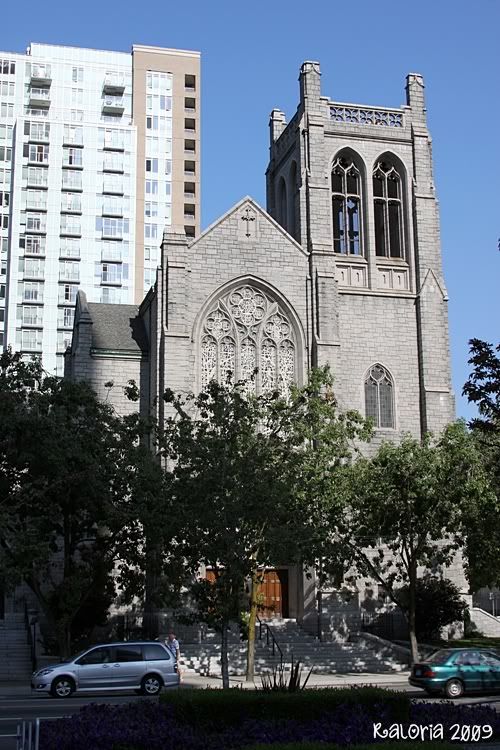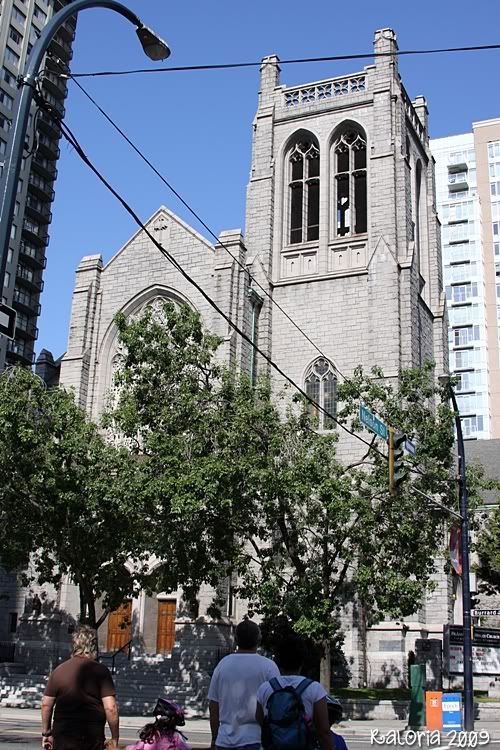 The memorial for Father Gregory in "Houses Of The Holy" was right here.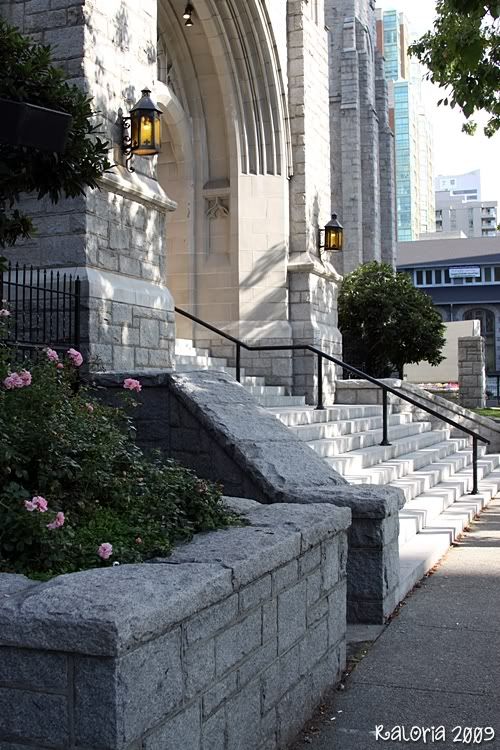 I really wish I'd been brave enough to go inside. It looks equally beautiful in there based on what I've seen of it from SPN & DA.




The Canadian Motion Picture Park (aka The Studio)
We headed straight for the studio on Monday. There's quite a little story to these 2 photos. We drove around the block of buildings a few times, getting a good look and trying to see what was going on. Then I got a little bolder. I parked in the parking lot behind the studio, which is actually for another warehouse business. Nobody was parked there. I parked the car and then got out and carefully looked through the fencing separating the lot from the studio property. I snapped these two photos and was listening to the voices I could hear, along with machinery. I could see that a big door on the back of the building was open. All the while, I was trying to be sneaky and not be seen by anyone. Sadly, my ninja skills were lacking. Pretty soon a security guard came up to the fence and said, "M'am, you can't take pictures here." Ooops. I quickly apologized and high-tailed it back to the car and took off. :P Busted! LOL Technically, I wasn't even on their property and really hadn't seen a darned thing (shoot). At least I got a pic of the make-up trailers and that cool tower structure we've seen a few times. *g*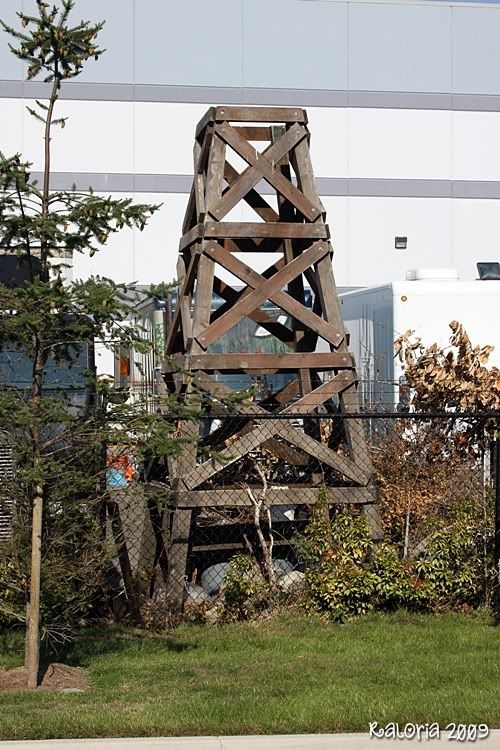 Burnaby Fraser Foreshore Park
This is located near the studio and I was trying to pinpoint that scene at night in the cemetery in "What Is And What Should Never Be" when Dean visits John's grave.




It's a big park, though and I still don't think I found the spot they used.




However, just a little ways past this sign, over by the water is where they filmed that runner resting from "Time Is On My Side". Didn't know that at the time though. :P




It's a big park, stretching out along the water and this is actually over at another access point to the park. This side has also been used for a few episodes since I was here in 09. Specifically in S6's "Two And A Half Men" and "All Dogs Go To Heaven".




The Canadian Motion Picture Park (aka The Studio)
Decided I wanted to swing by the studio one last time and at least take a couple of photos of the buildings from the car on the street. Figured I was safe there. LOL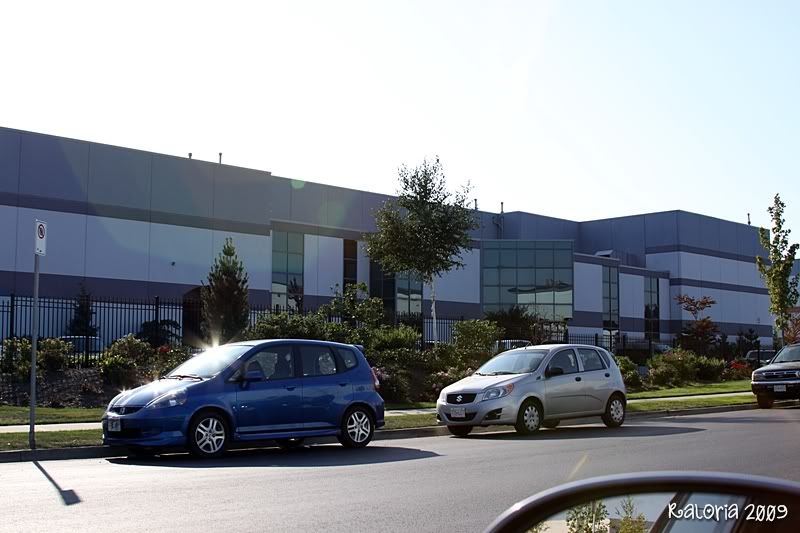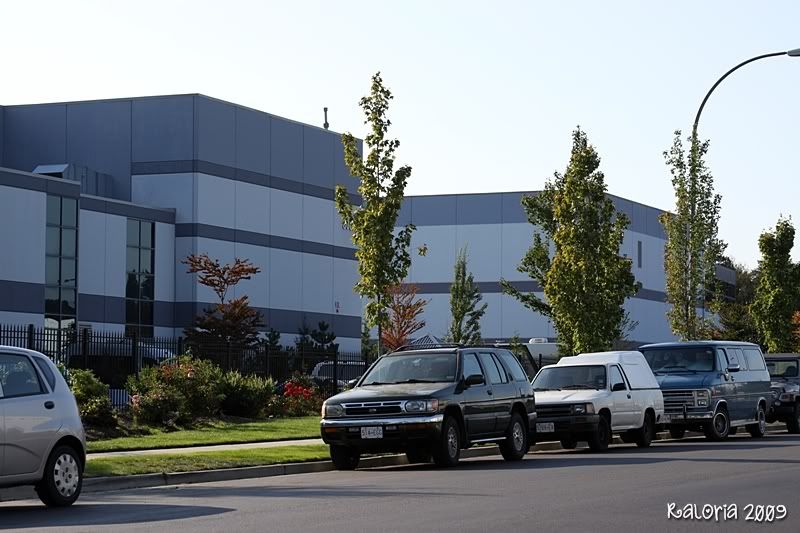 We've seen that pointed part of glass windows in "Bugs" and "Salvation".




River Road Pull-off
This can be a tough spot to find because there's actually 2 different River Roads. You've got to get the right one. If you do, you'll see there's only one place like this one where you can pull off and the show's used it many, many times over the years.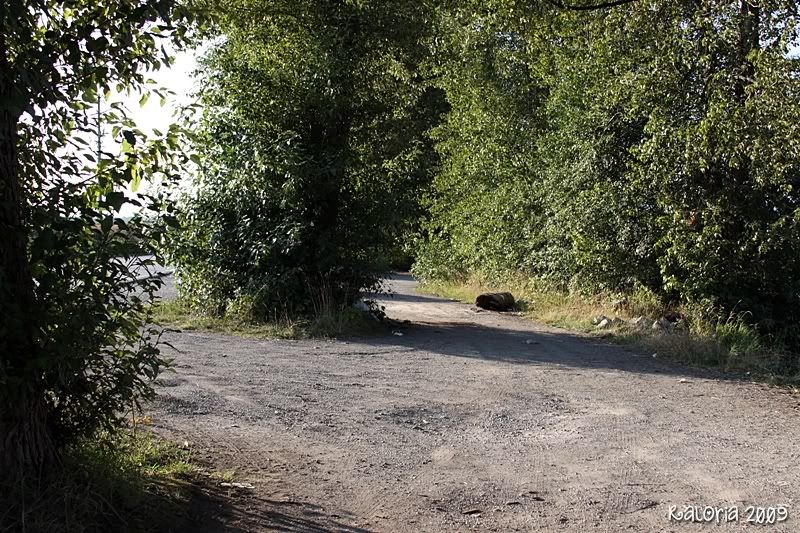 This is where John & the boys pulled off the road in "Salvation" where he told them about Pastor Jim.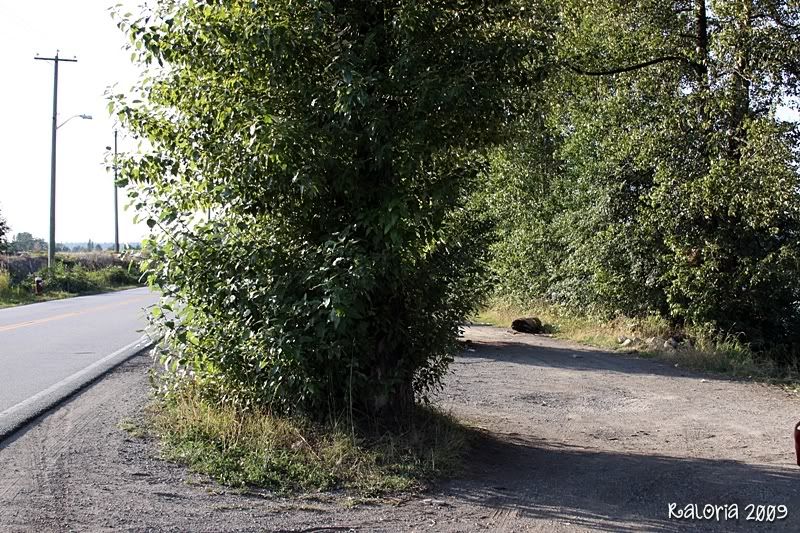 It's also where Sam made Dean pull the car over in "Metamorphosis" and where Dean was seen sleeping & dreaming in the Impala from "The Third Man".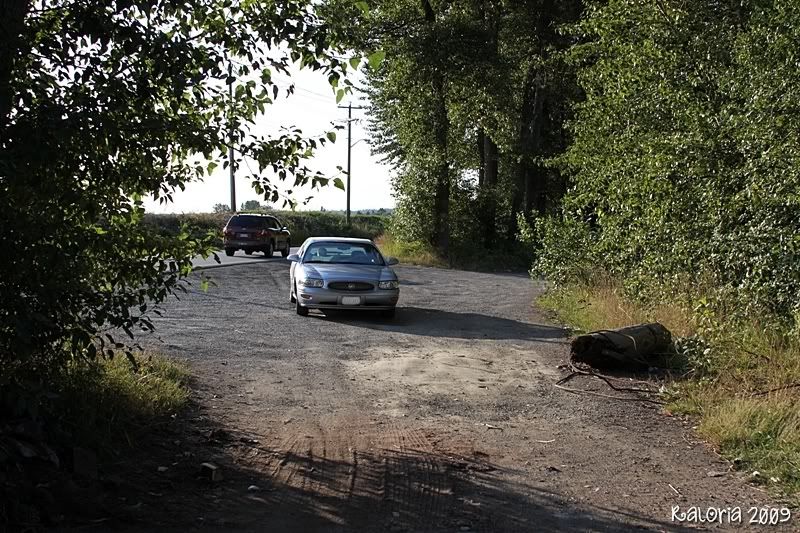 Lulu Island Trestle
You can't actually get to the spot along the trestle that they used, but it's back there, behind the fence somewhere that they filmed John saying goodbye to the boys in "Salvation" and where Dean & Sam reunited in "The End".




Under the Queensborough Bridge
This is where the boys prepared to get John back in "Devil's Trap"..."Dude, what are you drawing on my car!" and where Dean talked to Ellen & then Sam on the phone from the beginning of "Born Under A Bad Sign".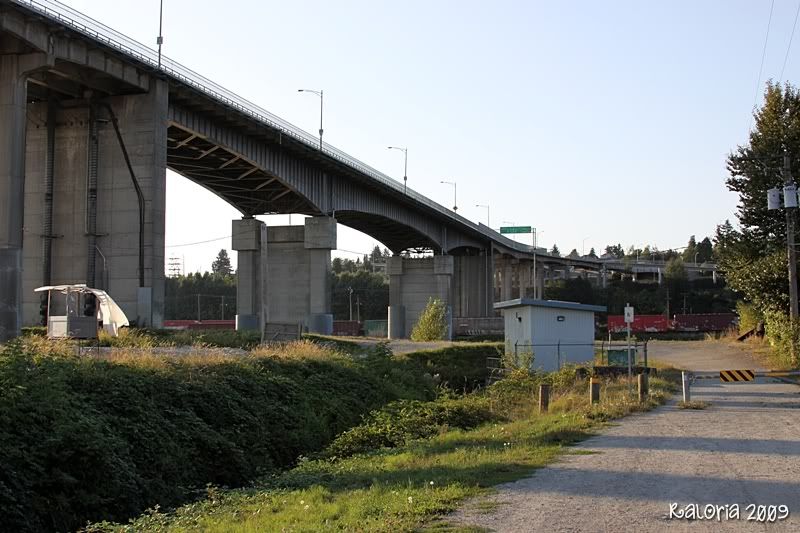 I should've actually walked over and gotten the right perspective shot of where they were with the car in DT, but there was a security guard at the business right nearby and I didn't want to press my luck. :P




2400 Motel
It was late, late afternoon, by the time we got here. We weren't even looking for this location, just came across it while going somewhere else. In this pic you can even see the sign for the El Dorado Motor Hotel where they filmed "Born Under A Bad Sign". If I'd known about that location at the time, I would've walked down there to get it, too. *sigh*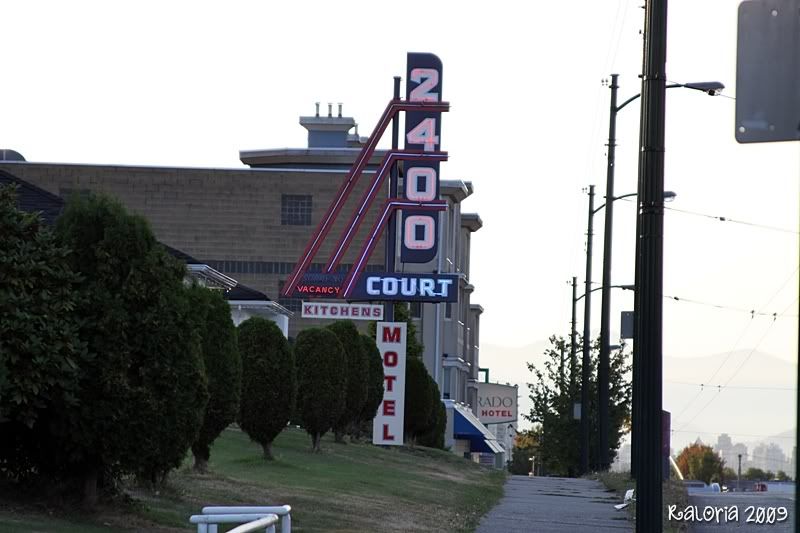 This motel has been featured in "Something Wicked" and "Fallen Idols".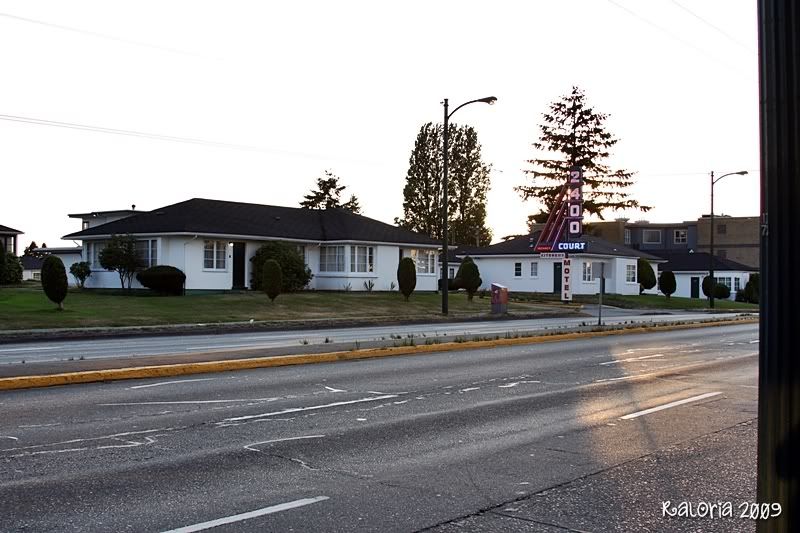 In fact, they were filming "Fallen Idols" during the convention, so I probably missed them being here by only a day or two.




The Impala was parked right there in front of the office in 1.18. :D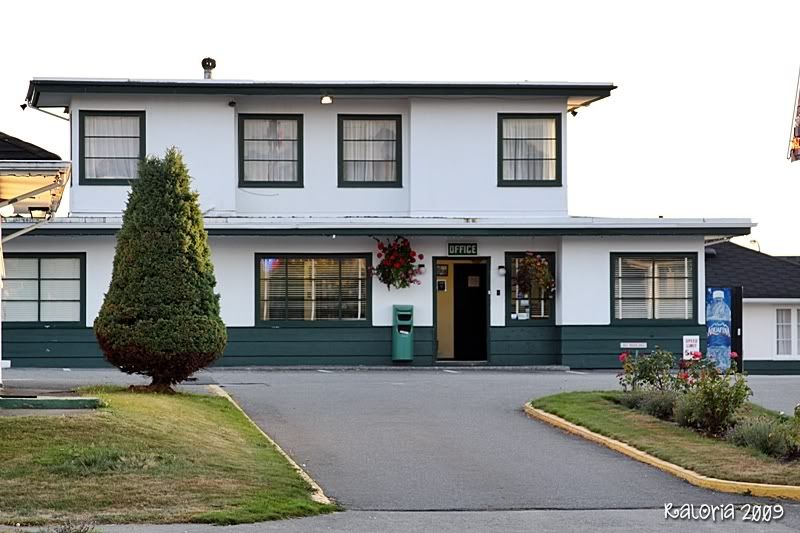 Rosemary Convent
It actually took us 2 tries to get to/find this location. We tried one time and there was road work being done on the street it was on and not knowing exactly where on the street it was, we bypassed it. The next day we came back and the road crew was gone. Then we couldn't find the building! Lots of trees and lots of big houses, but eventually we found it. This has been used in "Playthings" & "Red Sky At Morning".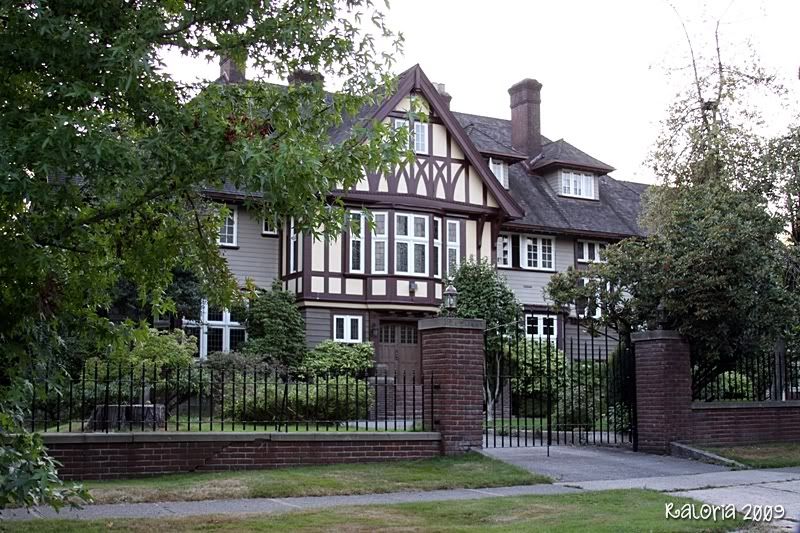 That's it for Part 1.
If you want more information about these locations & the episodes used for all of them and more, check out my SPN Filming Locations: Master Post w/PDFs & Google Map.