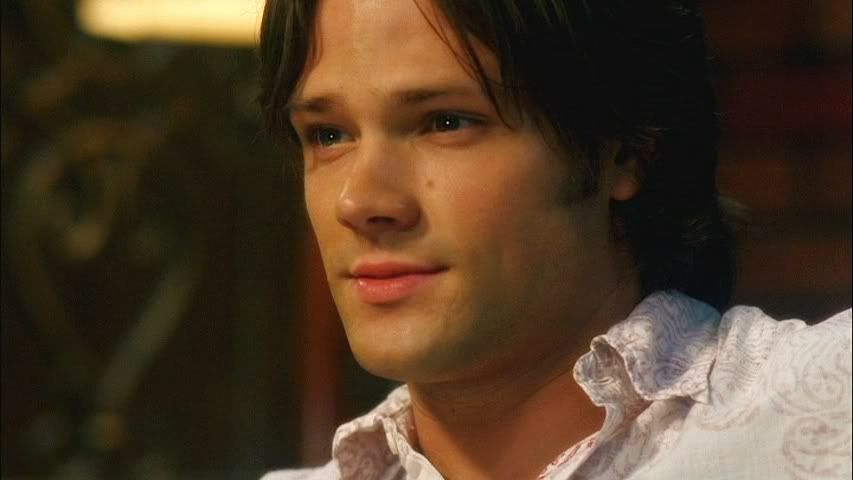 This cap is from 3x08 "A Very Supernatural Christmas".
Click to see the full-size.

Not only is this Sammy Tuesday, but it's Jared's 29th Birthday!!! :D So I've got 2 caps for you today, because I couldn't decide which one to post. *g*
Long, tiring Monday and I still haven't had time to work with the 4x01 caps. I'm now aiming for Tuesday evening. Ugh. I can't brain I'm so tired. Everyone have a good Tuesday, especially our birthday boy. *hugs* :D





This cap is from 5x21 "Two Minutes To Midnight".
Click to see the full-size.