I can't help but chuckle over the guy eating a banana while working on his car. Who does that??? :P

My goal is to post a title cap each day until I catch up to Season 7 and then it'll be weekly. For the first 10 episodes, instead of the missing title, I've capped the Director's credit. Each cap has been given the same effect in Picnik, which I think provides a nice gritty, cinematic feel.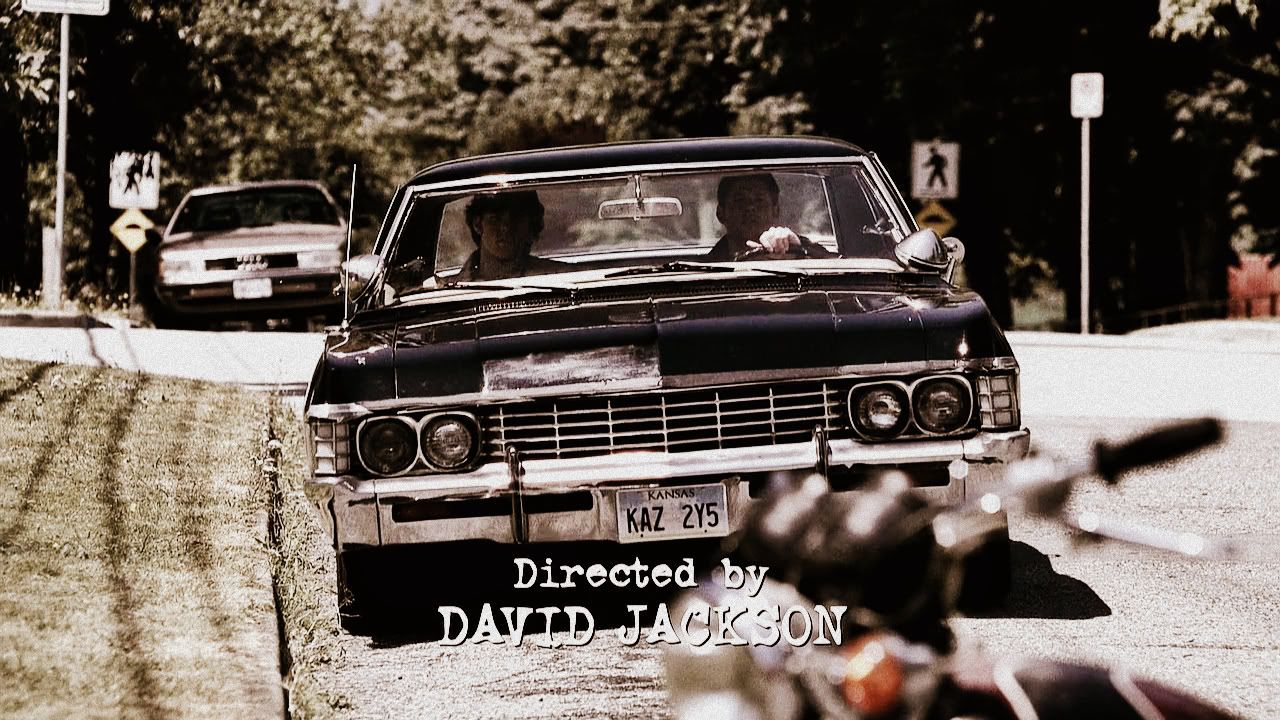 Click to see the full-sized cap.


Dean: "Nice wheels. We're your fraternity brothers. From Ohio. We're new in town. Transfers. Looking for a place to stay."