Right on time! Woot!!! :D



I use my old digital camera to snap pics of the calendars. The quality isn't the greatest, but it's not bad IMO. With 3 calendars to spread over a month, I start out with Jared, then the SPN one, and finish off each month with Jensen. ;)



Currently on my wall...Sam from Season 4's "Heaven And Hell". Nice profile pic, but I wish it wasn't so darned dark. I've taken this pic with a flash so you can't tell how dark it really is.



The boys from "Jump The Shark". :)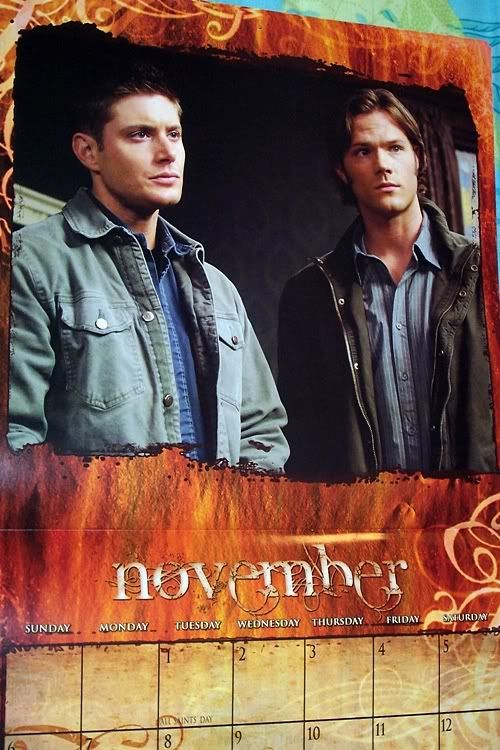 This looks like a still from "Crossroad Blues". Leather jacket & amulet...how I miss thee.