Wednesday and Thursday brought some unusually warm (near 60 F) temps and sunshine to western WA. It really was nice to have some warm weather before we get into the cold and rain that will become the norm for the next several months. Yesterday I'd gotten up early and decided to take advantage of the good weather to snap some photos of the trees nearby.





Some very colorful trees at our neighbors across the street and on the corner.




I get a good look at these every time I step out our front door.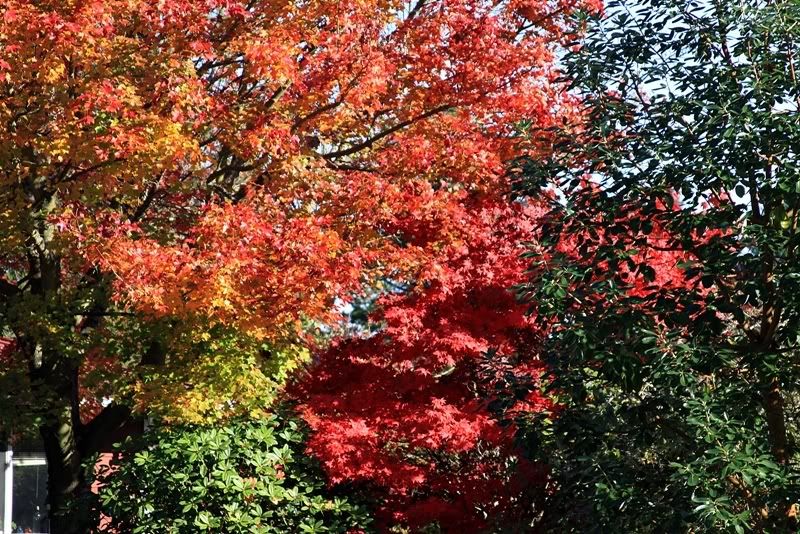 So pretty with the blue sky for background.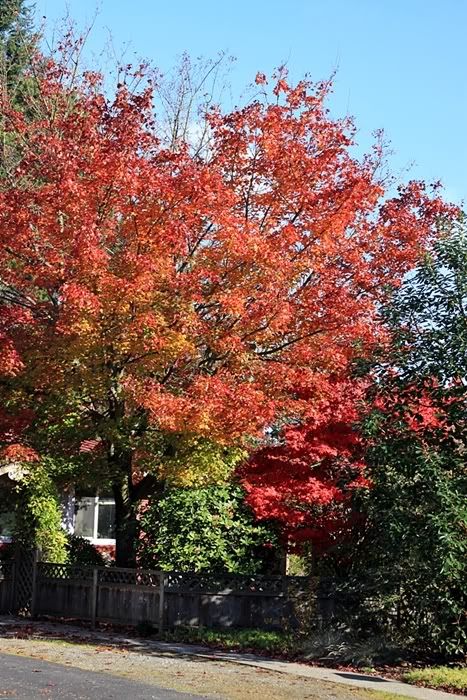 Taken from our backyard, this is the tree in my aunt's backyard.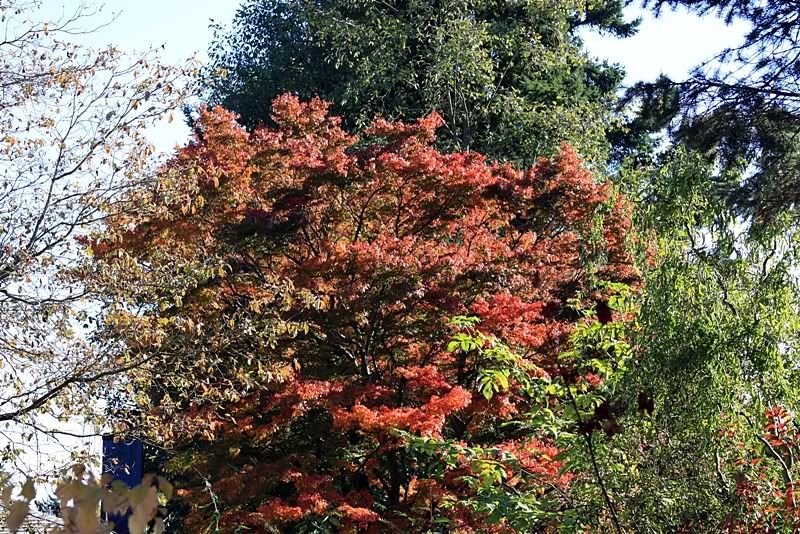 A small tree in the front yard of the house between ours and my aunt's place. This house has been empty for over a year. Not sure it'll ever sell.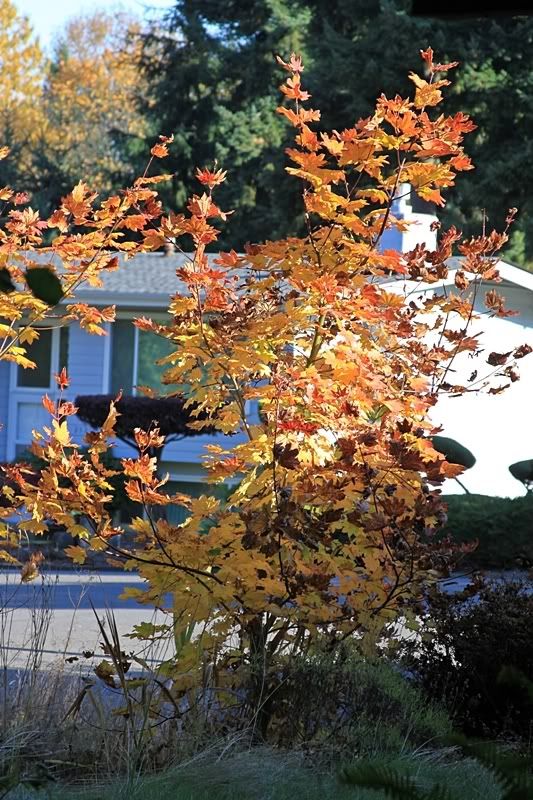 Across at the neighbor's again.




I love the mix of colors. So vivid in the sunlight.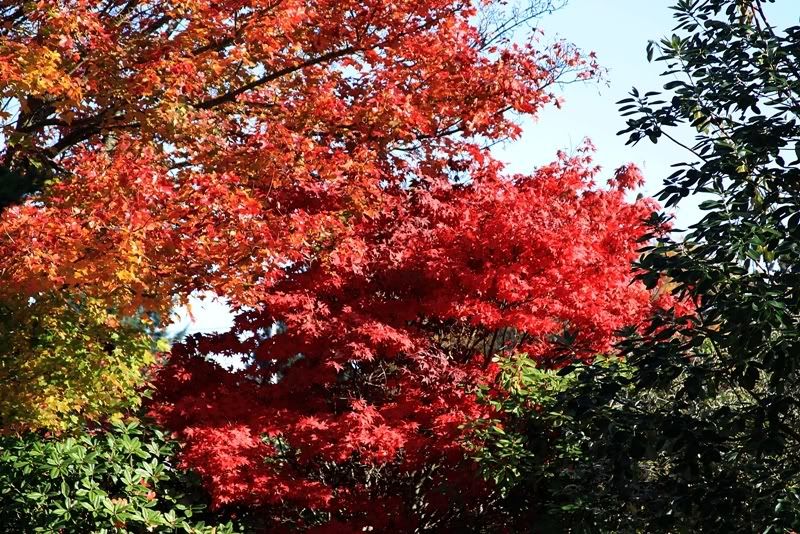 Next I focused my attention on a large Japanese maple between my aunt's driveway and the next door neighbor (now empty).




One of my favorites. :D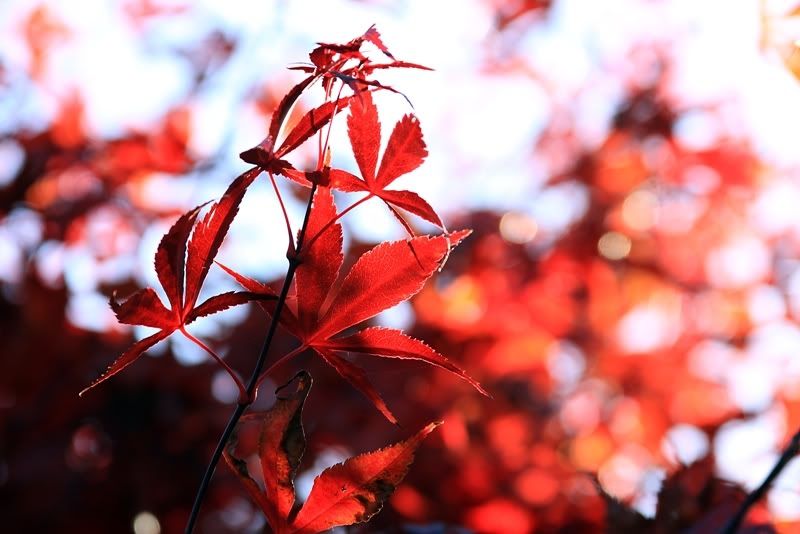 Same thing, but with different settings on the camera. I like how this version looks like it was taken on a cold, foggy morning.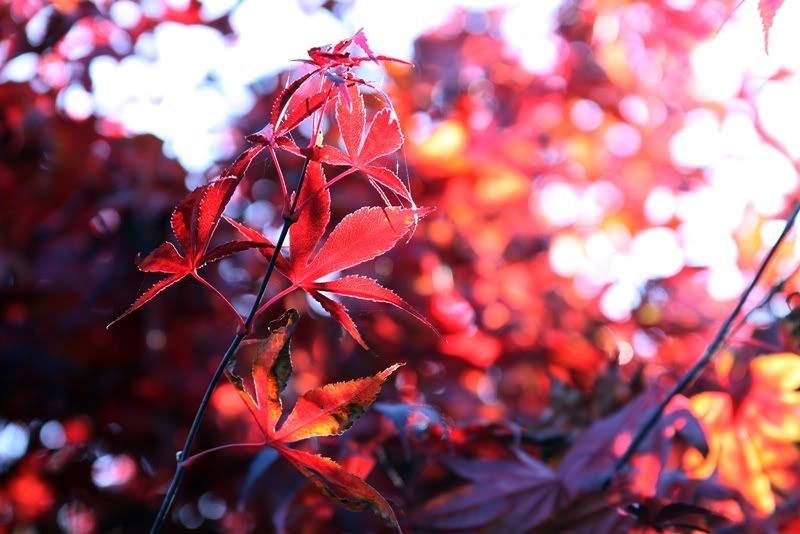 I had fun looking for different angles and shots.




Two more similar shots. A little wider on this one.




I kept wanting to hide the house in the background as much as possible.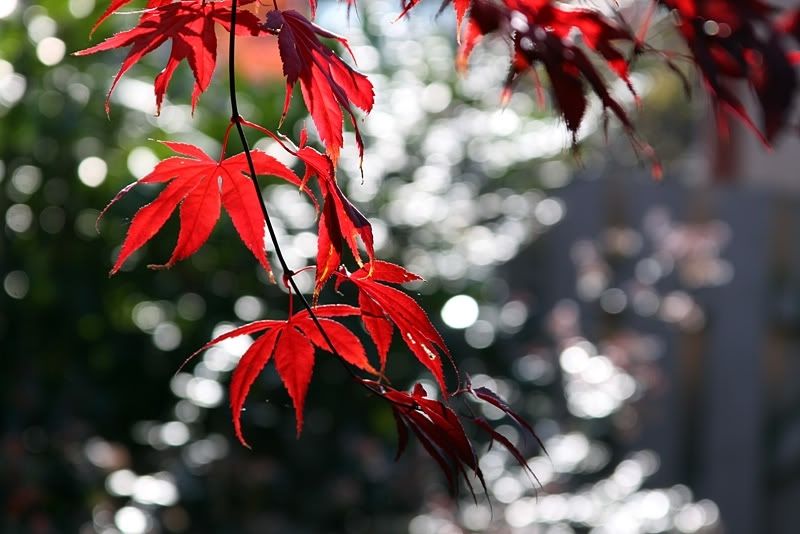 Can you tell I love the sunlight through the leaves?




Makes me think of a mythical firebird.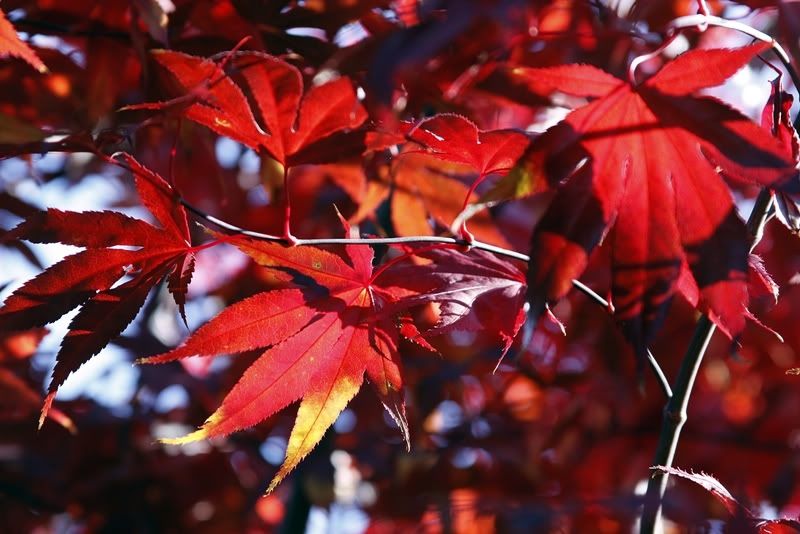 Vivid contrasts of color.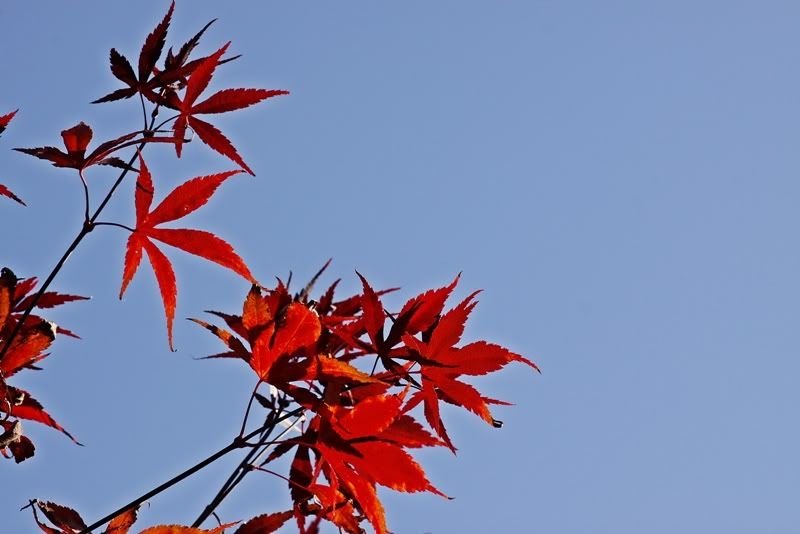 I like the effect of one leaf shadowed against another here.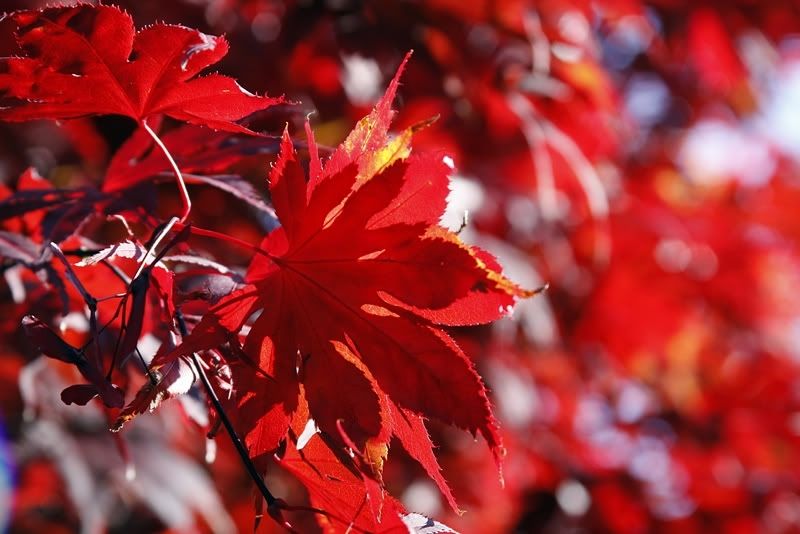 I'm so grateful I thought to go out and take some pictures. From the forecast it's unlikely these trees will look this good again on a sunny day.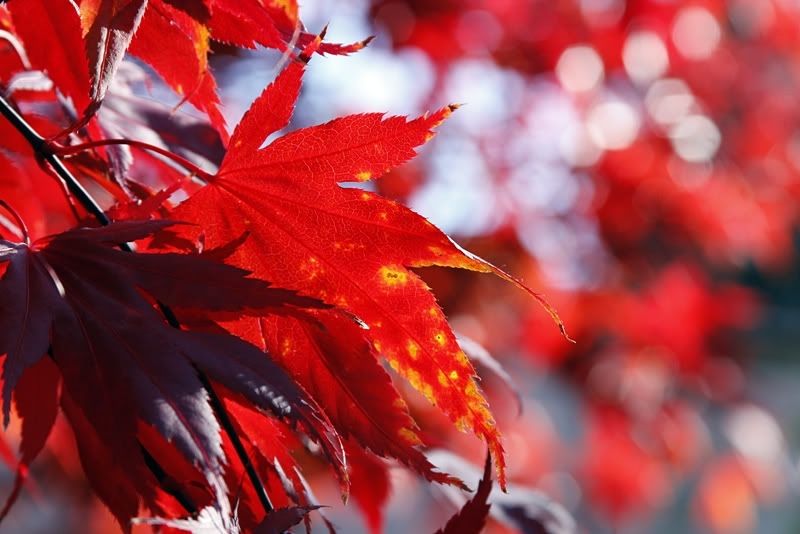 Love that red!




This is actually a tight crop from the original photo. I liked these few leaves grouped together against the sky.




I believe this is a banana tree. Again, I liked the sun shining through the big leaves.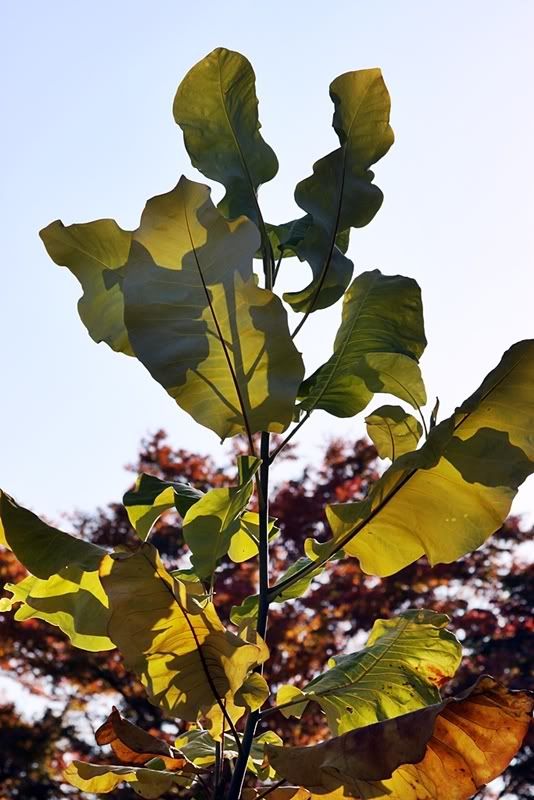 Our former neighbor was quite a gardener. It's a shame to see the place fall into such a mess, the gardens in front and back becoming a jungle.