No quotes this time since the boys were just bickering back and forth. Dean eating greasy food on Sam's bed and Sam bitching about his lack of a computer. Hee!

My goal is to post a title cap each day until I catch up to Season 7 and then it'll be weekly. Each cap has been given the same effect in Picnik, which I think provides a nice gritty, cinematic feel.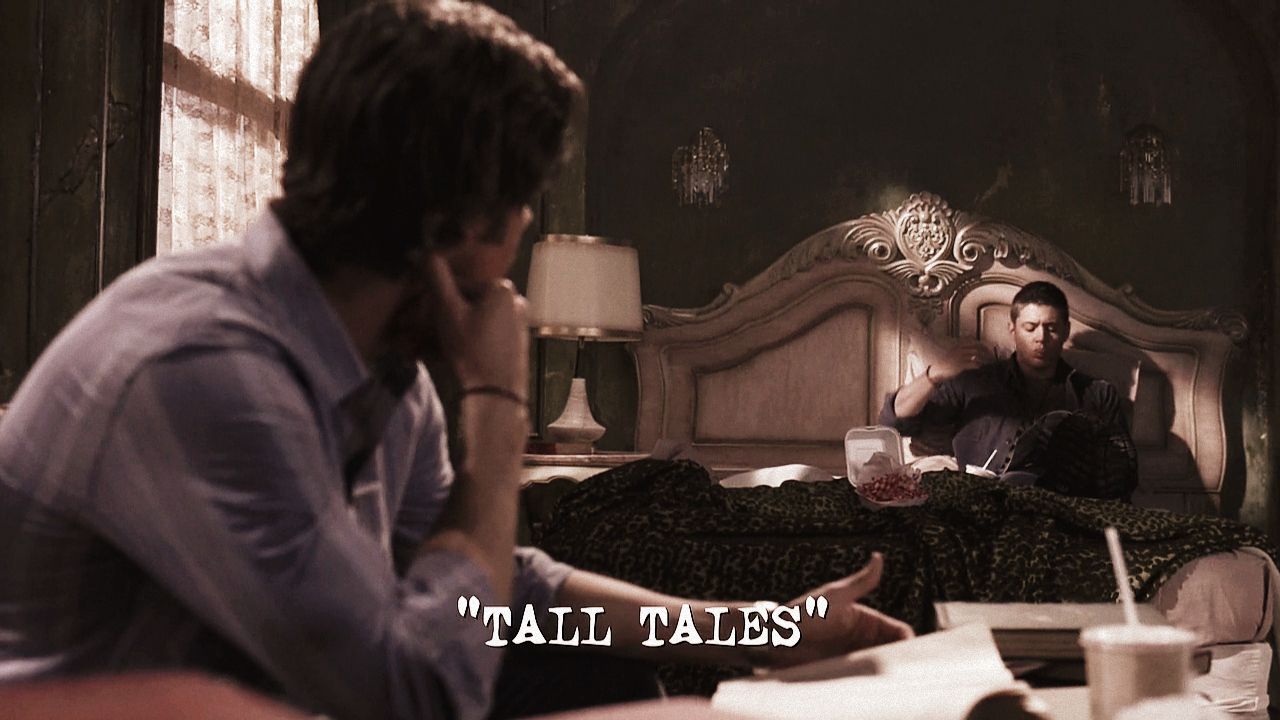 Click to see the full-sized cap.