Time to wrap up the year with the last 3 images of 2011.



I use my old digital camera to snap pics of the calendars. The quality isn't the greatest, but it's not bad IMO. With 3 calendars to spread over a month, I start out with Jared, then the SPN one, and finish off each month with Jensen. ;)



Currently on my wall...I think this is from "Jump The Shark".



One of my favorite pics of the boys. I like to call this their Butch & Sundance pic.



Jensen smiling from "The Usual Suspects". :)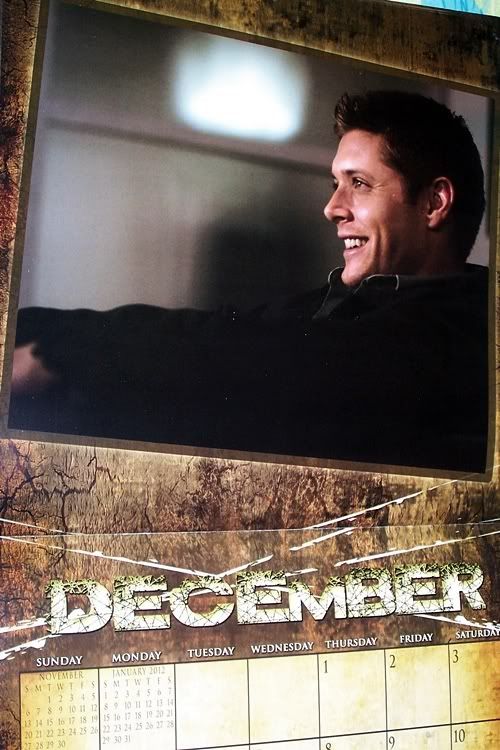 Btw, I still haven't ordered my SPN calendars for next year, but I hope to very soon. I'm assuming you all want me to keep posting pics like these of the new calendars in 2012?