Hey! Right on time. :D



With 3 calendars to spread over a month, I start out with Jared, then the SPN one, and finish off each month with Jensen.
With my current, new location I now have all 3 calendars up at the same time. Wheeee!!!! ;)



Awesome image of Lucifer possessed Sam about to beat up Dean in "Swan Song".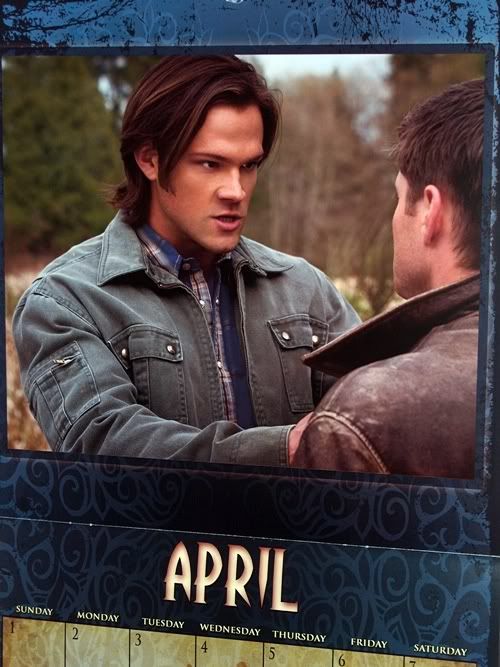 The brothers in "Frontierland". :D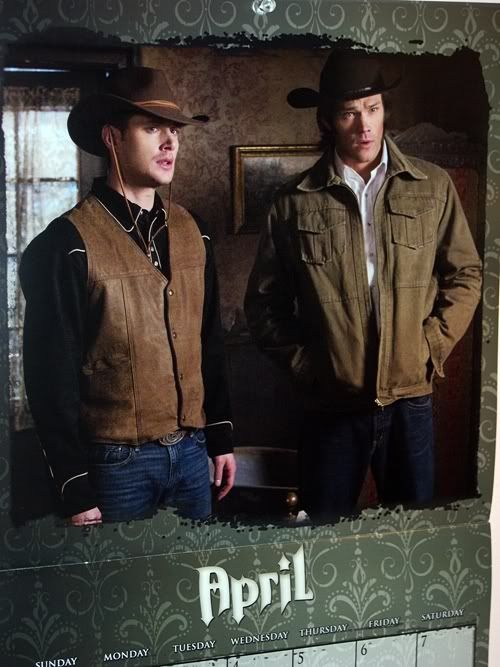 Another cool shot of Dean from "Live Free Or Twi-hard".