Almost forgot about this! :P We now know they filmed this scene on Jensen's birthday thanks to Jared Tweeting this pic of him on location. :)

The goal is to post a title cap the Saturday after each new episode or as soon as possible before the next new episode airs.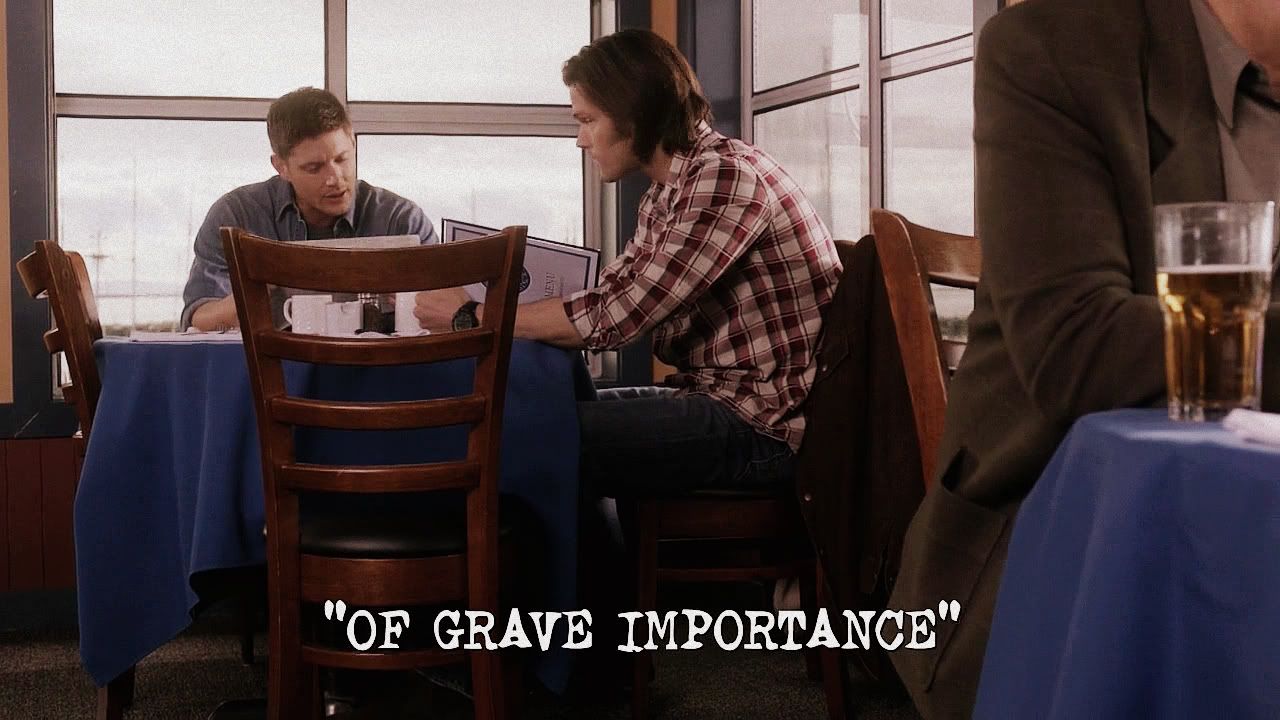 Click to see the full-sized cap.