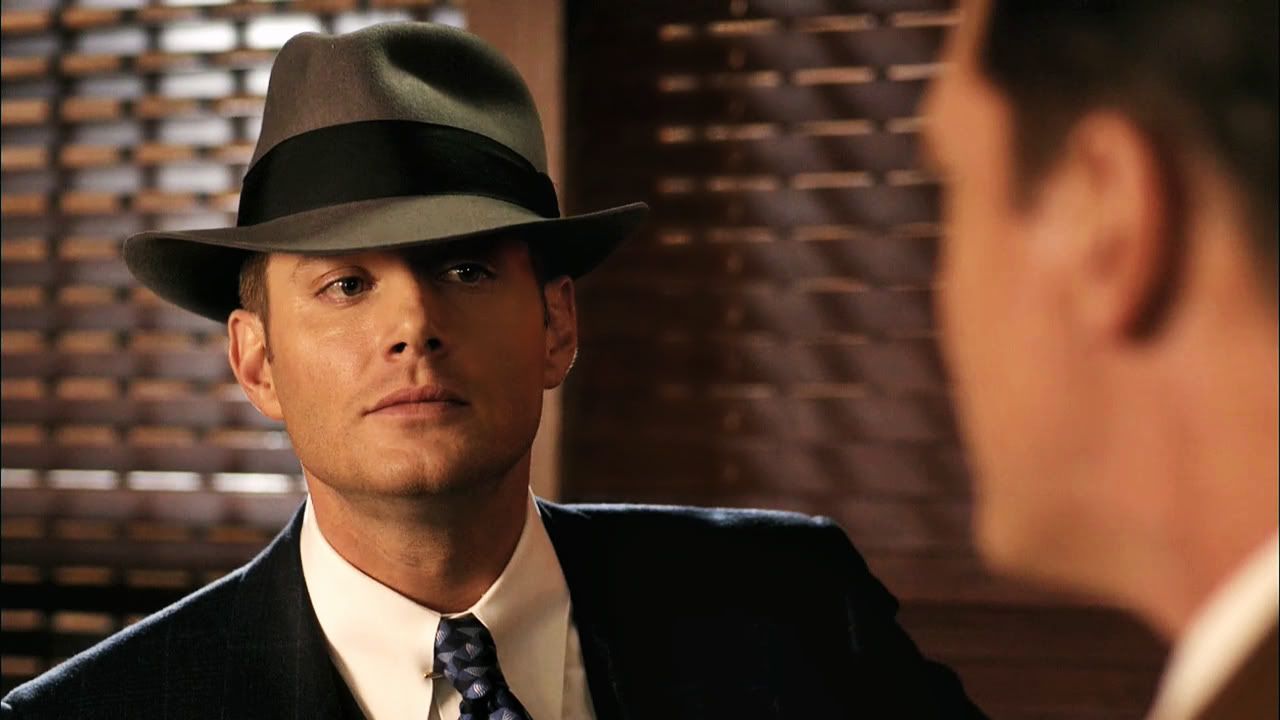 This cap is from 7x12 "Time After Time".
Click to see the full-sized cap.

This cap was specially chosen for today 'cause...it's my birthday. You gotta love Dean in a fedora. :)
And because it's my birthday, you're getting an extra cap today. Wheeee!!!!
Check it out behind the cut.





This cap is from 7x05 "Shut Up, Dr. Phil".
Click to see the full-sized cap.

Had to post this cap as well, because this 5th episode of Season 7 was very special to me. I (along with a group of fans) got to watch them film this very scene (along with several others). We were literally standing just to the right of the car in this shot. Ah...such sweet memories of an awesome day! :D
Had a busy Tuesday filled with all sorts of chores around the house and such. Those stunning pics of Jensen sure proved distracting! Not that I'm really complaining. *g* What a great birthday present. :) Got a big day ahead and I'm already late for bed.
Have a great Wednesday my friends! *hugs*