Right on time for once. :)



With 3 calendars to spread over a month, I start out with Jared, then the SPN one, and finish off each month with Jensen.
With my current, new location I now have all 3 calendars up at the same time. Wheeee!!!! ;)



Not sure which episode this is from. "Metamorphosis" maybe?



The boys meet up with Crowley for the first time in "Abandon All Hope...".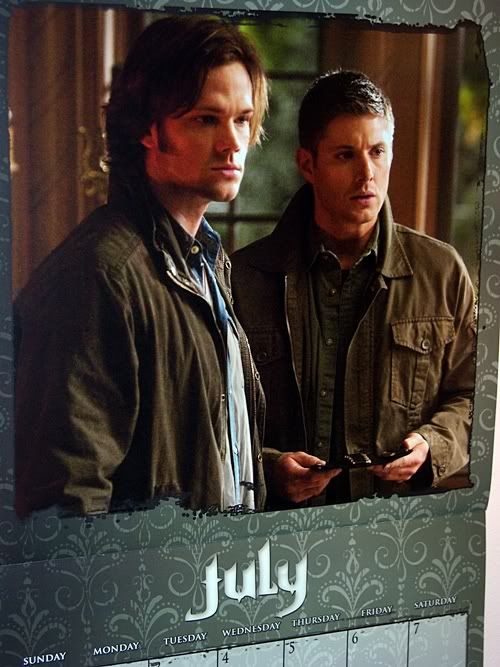 Dean sneaking around in "Family Matters".