A few days late, but not too bad. :P



With 3 calendars to spread over a month, I start out with Jared, then the SPN one, and finish off each month with Jensen.
With my current, new location I now have all 3 calendars up at the same time. Wheeee!!!! ;)



Sam from S4's "On The Head Of A Pin".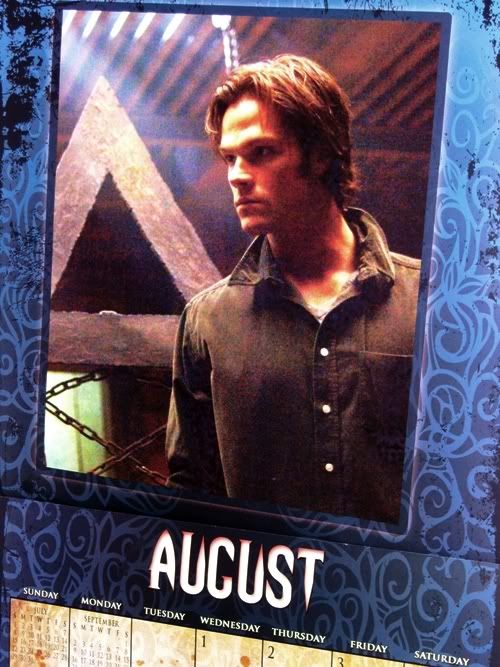 Dean confronts Soulless!Sam in S6's "You Can't Handle The Truth".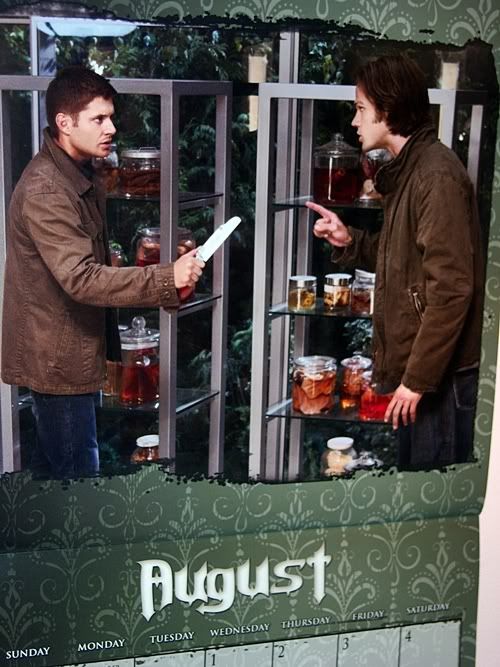 Dean from S6's "The Man Who Would Be King".