A little late again. Can't believe it's September already.



With 3 calendars to spread over a month, I start out with Jared, then the SPN one, and finish off each month with Jensen.
With my current, new location I now have all 3 calendars up at the same time. Wheeee!!!! ;)



Not sure about which episode this is. Maybe S5's "The Devil You Know"?



Dean from S5's "The End".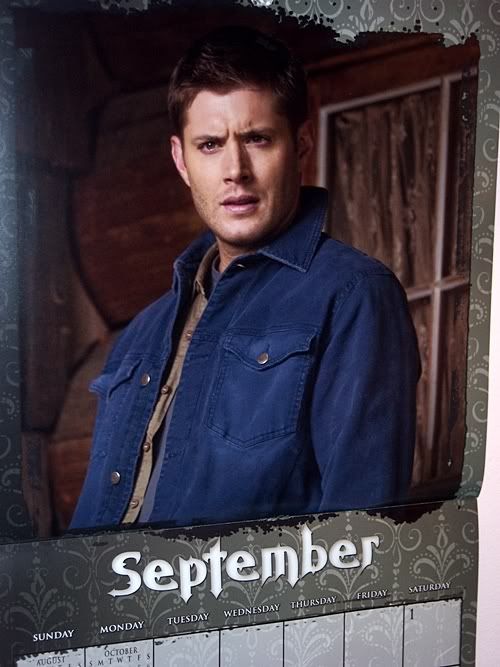 Season 6 Dean in "Family Matters".