Yay! Right on time to wrap up the year. :D



With 3 calendars to spread over a month, I start out with Jared, then the SPN one, and finish off each month with Jensen.
With my current, new location I now have all 3 calendars up at the same time. Wheeee!!!! ;)



Pretty sure this is from "On The Head Of A Pin".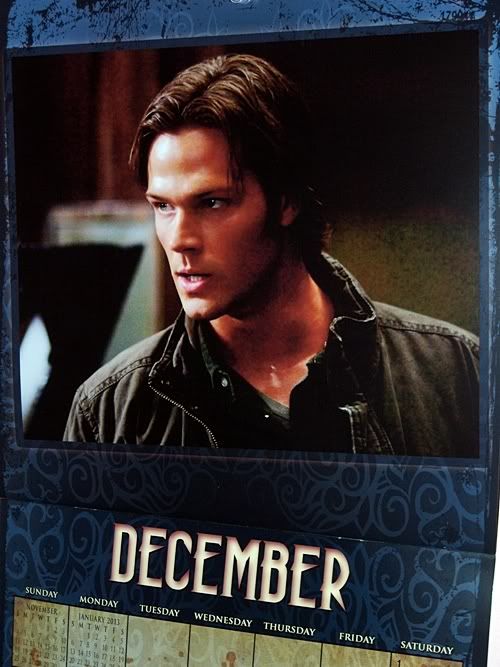 The boys in "Jump The Shark".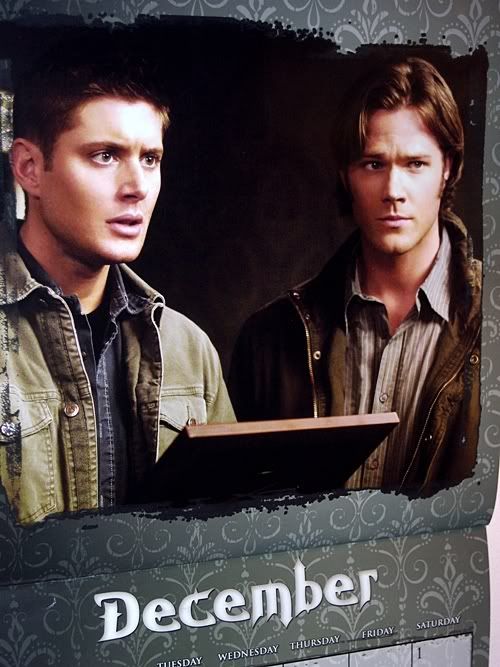 An oldie but a goody. Dean from S2's "Bloodlust". *guh*



I already have one SPN calendar for next year and I'll soon be purchasing the 2 sold by Creation, so expect these posts to continue in 2013.