I haven't felt a real need or had much time to cap any of the promo ads this season, but the one for next week's new episode really warranted a close look IMO.

There was one shot in particular that I wanted to look at and what I found has me very excited! :D

So beware spoiler phobes! I kinda packed all sorts of goodies into this post. It kept growing. LOL
So eager for next week!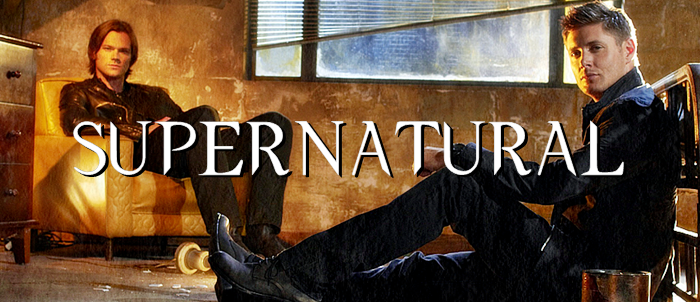 Big thanks to televisionpromos for the videos and the episode description. :)


Supernatural 8x19 "Taxi Driver" - Sam (Jared Padalecki) and Dean (Jensen Ackles) respond to a call from Kevin (guest star Osric Chau), who is terrified after hearing Crowley's (guest star Mark Sheppard) voice in his head. After hearing Kevin's news, Sam and Dean team up with reaper named Ajay (guest star Assaf Cohen), who helps them deal with the second trial from the Tablet. Meanwhile, Dean receives a visit from Naomi (guest star Amanda Tapping) and realizes he must find Benny (guest star Ty Olsson) and ask for a huge favor.

Guy Bee directed the episode written by Eugenie Ross-Leming & Brad Buckner.






OH, and here's the sneak peak video clip too! You gotta watch it!!!!! *bounces*






:: No hotlinking please.
:: If you take/use/repost, please credit me,
raloria.
:: Comments are ♥




Sam working on the 2nd trial...note the woman in the cell reaching out for him.



A creepy prisoner.



Check out all the cool writing etching into the walls.



There's those meat hooks again like Sam had in his flashbacks of hell. I LOVE this creepy hallway.



Very creepy/scary.



She looks pretty friendly.



Worried Sammy.



This reminds me of Purgatory. Who's attacking Sam?



Looks like the windows shattering on the boat Kevin's on.



Sam about to open a door...



Crowley talking to Kevin perhaps?



Here's the big spoiler! Don't read the sentence below if you don't want to know!

At first I thought this was Dean (leather jacket tipped me off), but dun, dun, dun!!!!! It's Bobby! This has been backed up by a pic of Jim Beaver in Vancouver by an autograph hound that got leaked online tonight. *squee*



Check out the marks on the wall. How long he's been there.



Sam's in trouble!



Benny returns!



Dean pleading for Benny's help. "My little brother's stuck down there." *wibbles*