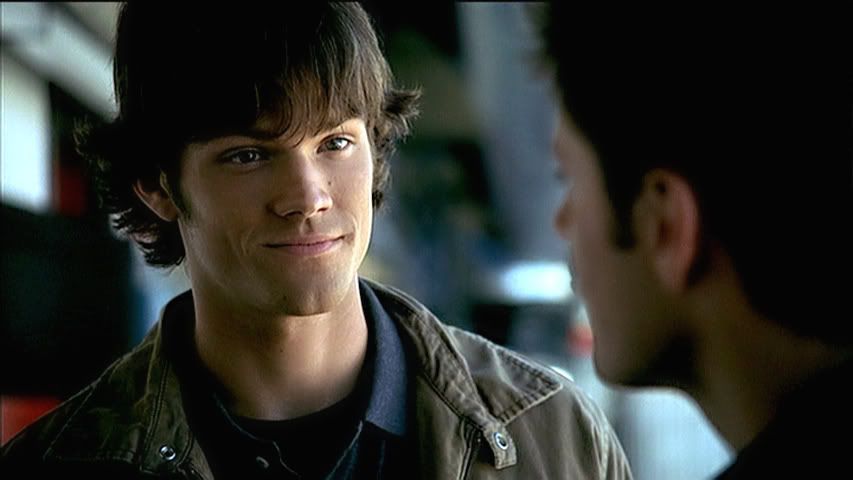 This cap is from 1x07 "Hook Man".
Click to see the full-sized cap.
Aw, a hint of a smile from the younger Winchester for this Sammy Tuesday.
After such a long Sunday is it any wonder why I ended up sleeping most of Monday away? I did work on the Locations List, but not as much as I probably should have. *sigh* I know. I push myself way too hard, but I also know VanCon's right around the corner. There's really no time to slack off.
Have a good Tuesday everyone. *hugs*
Geez. I haven't posted any animations since April. *blows dust off of animations tag*
This was requested by...someone. I looked through my info. and couldn't find it. So whoever you are, I hope you see these and I'm sorry for taking so long to finally post them.
Note: I had to speed the animation up a bit once Cas explodes. Otherwise the large animation was over 9mb! o.O Hope you don't mind.
Btw, I'm always looking for more requests. Pipe up if you want any. :D
Want an animation? Go here: My Main Animation Request Post
Feel free to leave your requests there (or in this post) at anytime. :)
All animations generally come in three sizes: Large - 400 pixels wide, Medium - 320 pixels wide, and Small - 200 pixels wide.
If you want any of these in a different size, just let me know.
=========================
+ No Hotlinking!
+ Gifs made with PhotoScape.
+ Please credit me,
raloria
.
+ Comments are LOVE! :)
=========================
SPN620CasExplodesMd
320x180 // 4.43mb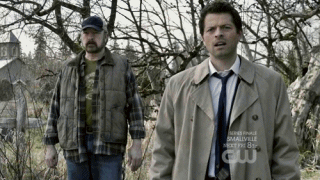 (
Collapse
)