It's only taken two days, but I finally got the caps made and all of them uploaded. :P
Hopefully, you'll agree they were worth the wait. This might be one of the best online videos I've ever capped as far as quality goes outside of the SPN eps themselves. Because of this, I actually kept them at the original size. That's not to say you don't have choices...
I'm offering them up in 3 sizes:
♦ Their original 1920 x 1080 (1,199 total)
♦ Sized down to 1280 x 720 (1,199 total)
♦ Selected samples posted here at 853 x 480 (43 total)
Note: The sample caps are only of the actors (Mark, Jensen, Jared, Misha, & Jim), but the full sets of caps feature everyone from the panel.
Feel free to take your pick! :D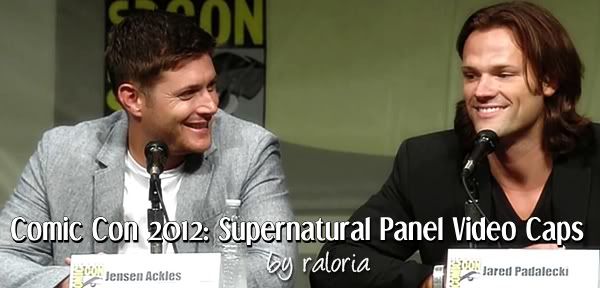 (
Collapse
)