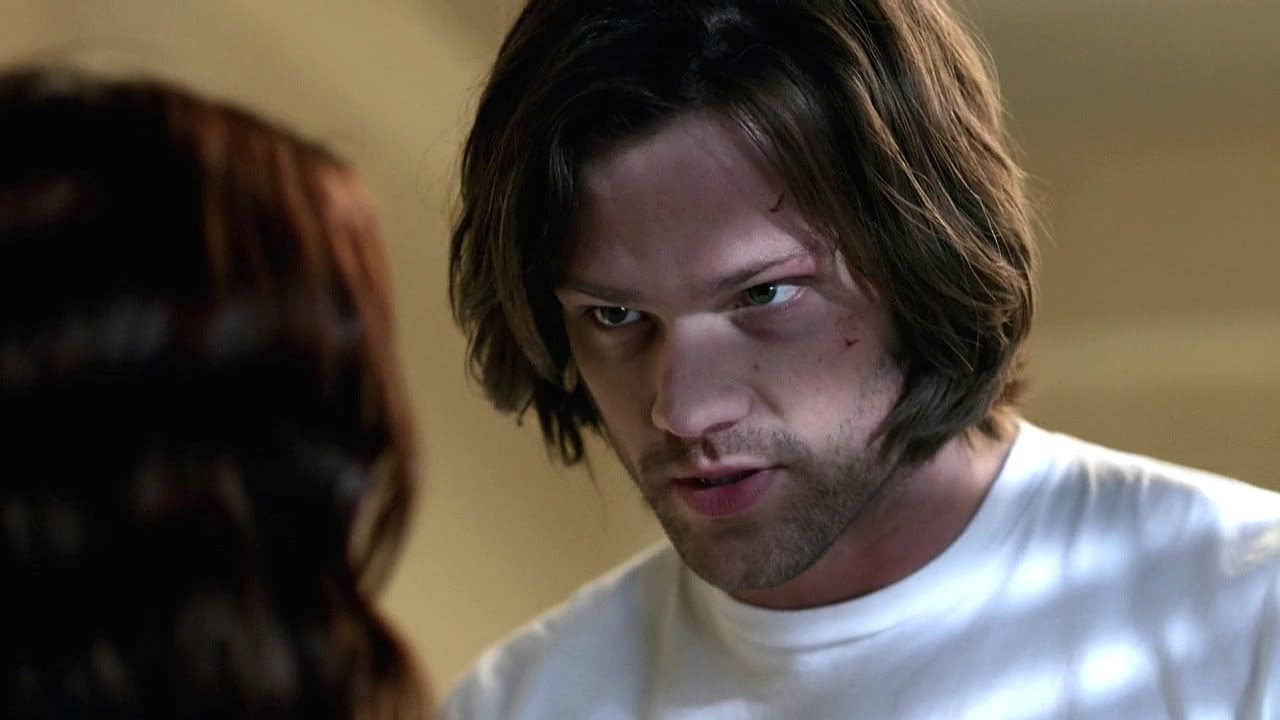 This cap is from 7x17 "The Born Again Identity".
Click to see the full-sized cap.
I kinda love him all dark and unstable. *g*
Worked more on my VanCon photos, but there's still a bunch to do. But again, if you follow me on Tumblr (and really, why not?) I posted more Fanarts there from some of the photos. :)
Have a good Tuesday folks. *hugs*
Not because anyone asked (or were even wondering), but I thought I'd show why it's taking me so long to fix my VanCon photos.
I'll give kudos to Creation. They did a much better job of lighting this year compared to in the past. However, my camera, awesome thing that it is, still had some trouble. The guys are a little more yellow-orange colored than I'd like. So I've been adjusting each photo by hand in PhotoScape. When you're talking over 1,000 photos from Sunday alone? That takes a while.
Below is kind of an extreme example and not all of the photos are this far off, but it'll give you an idea of how I'm trying to improve things.