Over a month after the convention and I'm finally ready to start posting my photos. :P
Hey, these things take time. Hopefully you'll think of these photos as a fine wine, worthy of the time it takes to perfect.
NOTE: If you're looking for my thoughts about the panels, you'll sadly be disappointed. I've learned that you either pay close attention to the guests (sometimes taking notes or Tweeting) or you take photos. You can't do both. It's impossible. At least I can't. So my memories of the panels is foggy at best. I'll have to watch videos shot by others to refresh my own memory. :P
Obviously the highlight of the weekend was Jensen & Jared's panel. The boys were jovial and relaxed and their time wrapped up all too fast. Luckily, they got to stick around longer and auction off to charity a grab bag of goodies given out to family & friends at Jared's 30th birthday party. Everyone was shocked when it sold for $8,000. I'm happy to report that my photography-fu was working fine at this point and I got a lot of great photos! Since the boys sat close to each other most of the time, I tried to take a lot of pics of the both of them with the idea that if even one of them was out of focus the other one surely would be. ;)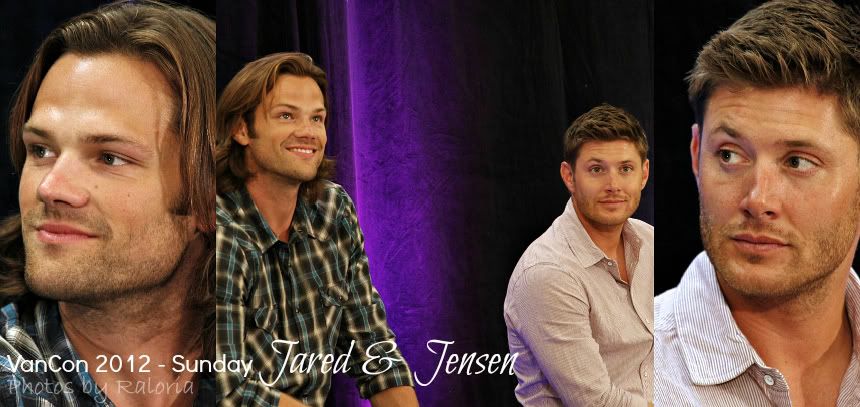 (
30 Samples in clickable thumbnails & download links to all 818 photos of Jared & Jensen...
Collapse
)