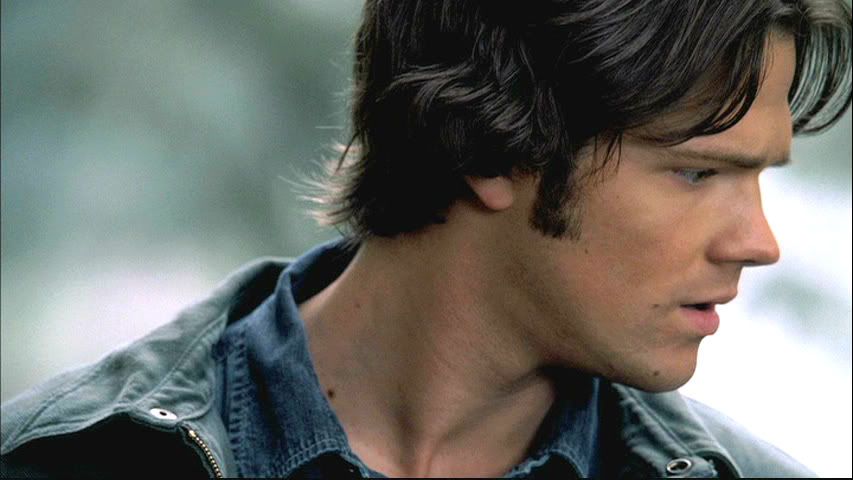 This cap is from 2x09 "Croatoan".
Click to see the full-sized cap.
One of my favorite Sam profile caps...with added neck!porn! ;)
It's been a long, draggy week and finally I'm at the end of this one. Friday is looking to be a doozy of a day. Hope I have the strength! Finally got my 807 review up so that's done and off my mind. So happy when I can get the reviews done fast so I can forget about them. Still trying to get a good download of the ep. All the ones I've tried (3 so far) have the darned CW logo on them. All this season and even S7 I had no trouble finding logo-free versions...now this. It's frustrating.
Have a good Friday folks. *hugs*