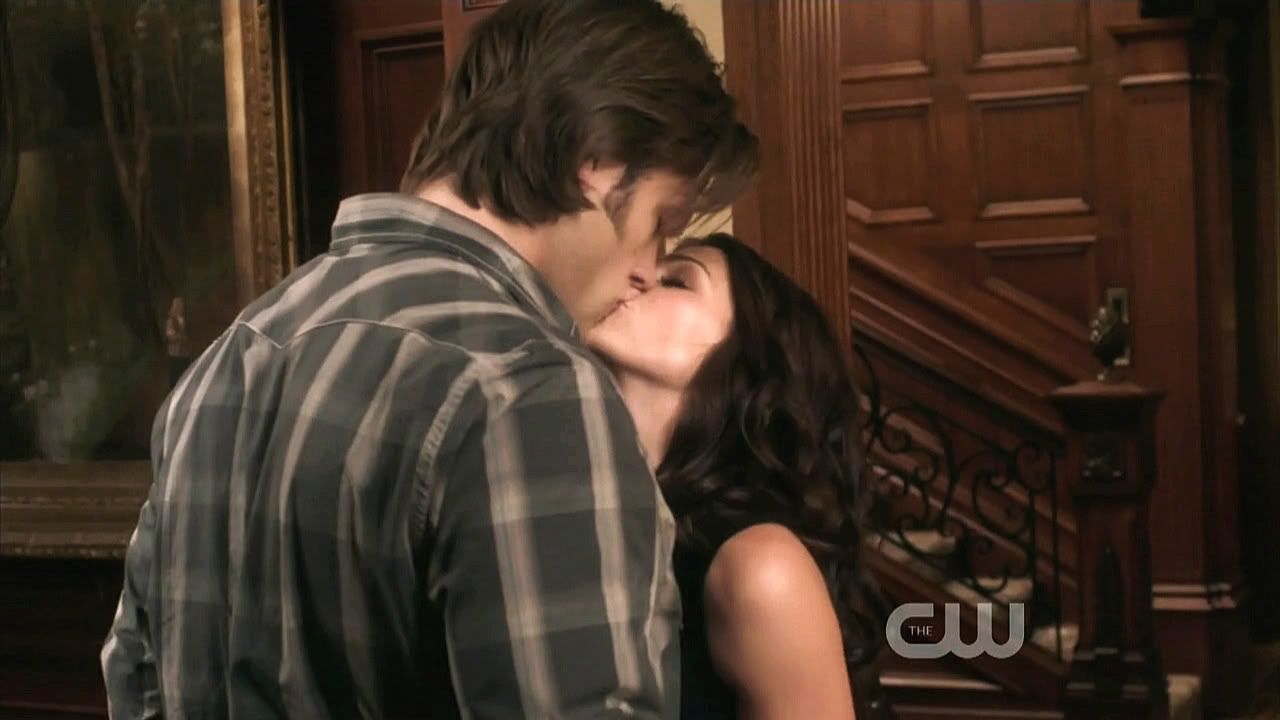 This cap is from 6x15 "The French Mistake".
Click to see the full-sized cap.
We'll get a Sammy Tuesday cap in here with real life husband & wife sharing a kiss. :)
Another long Monday in the books. Still working on getting some sets of caps posted to all of you.
Have a good Tuesday folks. *hugs*