This is one of those cool blended shots from the "Then" part of 5x02. I did some effects and tweaking, plus a little cleaning up with the Clone tool and this is what you get. It was tough to bring out Sam & Dean by the funeral pyre - so dark.
Usual rules apply:
:: No hotlinking :: Please credit me if you take/use/re-post :: Comments would be so nice! :D
Resolution= 1024 x 576 --
Click For Full-size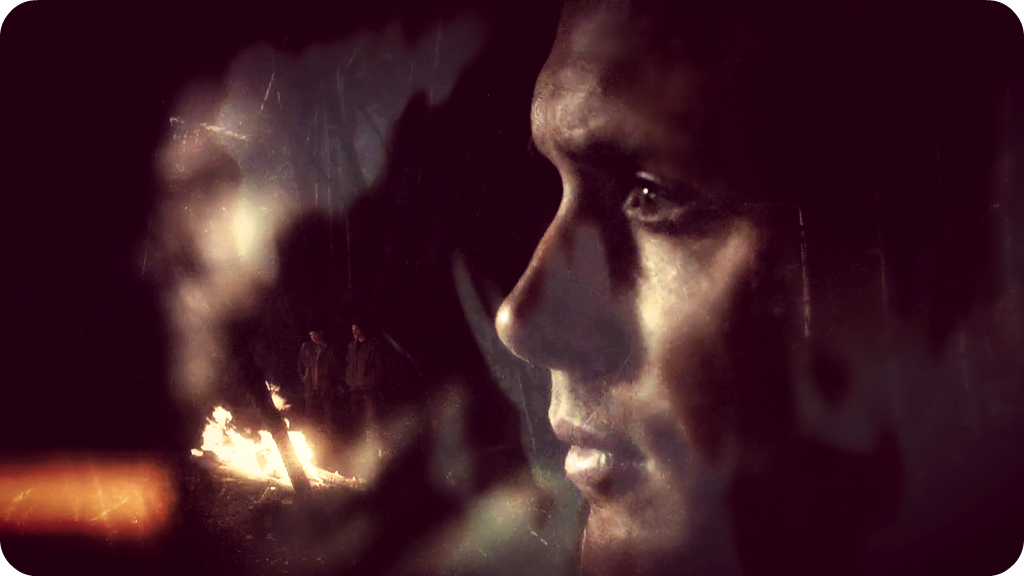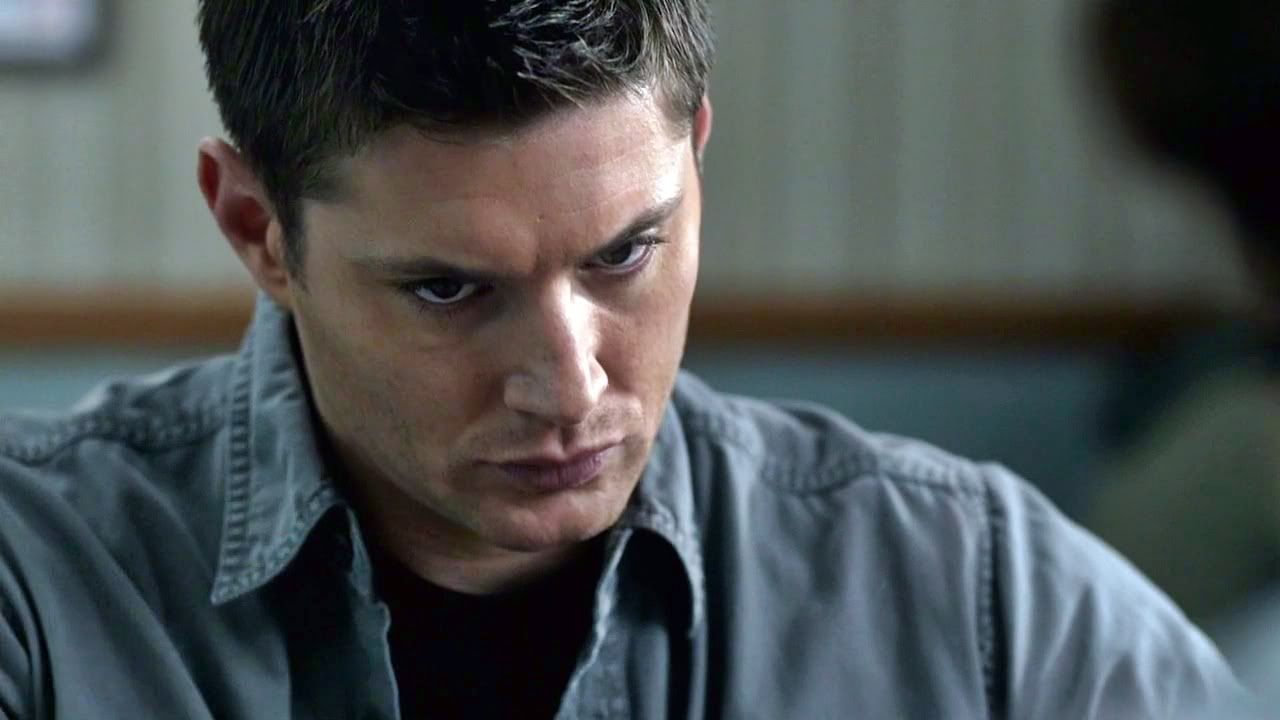 These caps are from 5x12 "Swap Meat".
Click to see the full-sized caps.
Today I figured...what the heck, let's have 2 caps. *g* These two just naturally go together with Dean glaring as Sam shakes up his salad and Sam looks all unsuspecting.
I was sort of dreading doing my first episode review of the year (long hiatus rustiness), but it all flowed together pretty easily. While I didn't get to take full advantage of the hiatus I'm thankful to have new episodes to watch again.
Have a good Thursday everyone. *hugs*