Have I mentioned I loved this shirt on Jared? :)
Note that my photos from the J2 panel in 2011 were bad. I mean really bad. Dark, out of focus, and tinted orange bad. So I've done the best I could with these. Please forgive any excessive graininess or odd coloring.
Usual rules apply:
:: No hotlinking :: Please credit me if you take/use/re-post :: Comments would be so nice! :D
Resolution= 766 x 765 --
Click For Full-size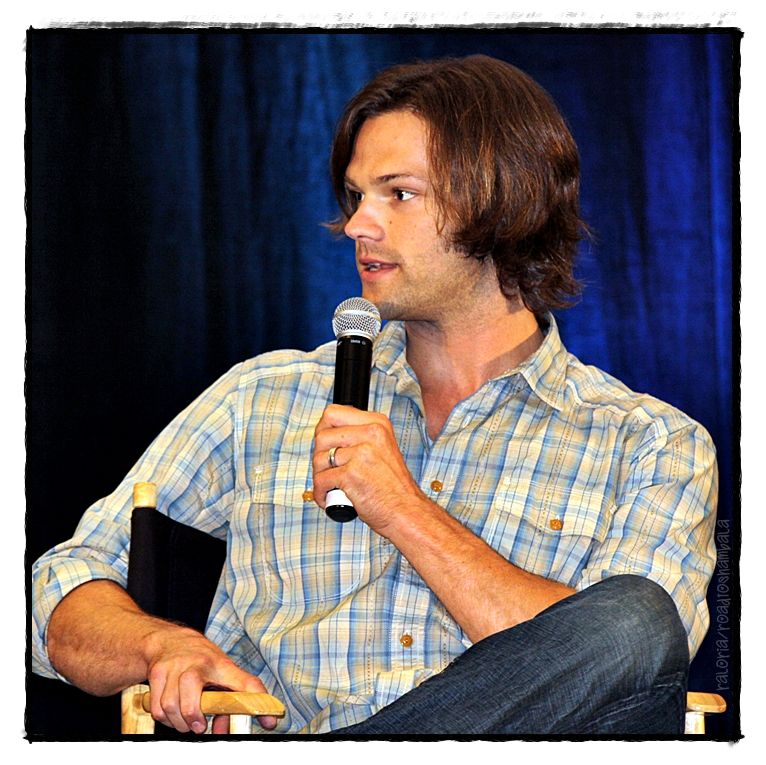 This cap is from 2x01 "In My Time Of Dying".
Click to see the full-sized cap.
Today's cap is for
kinkthatwinked

. Tessa and Dean look in on her supposed body.

Tessa: I don't understand. I just came in for an appendectomy.
Dean: I hate to bear bad news, but I think there were some complications.

It's Cap Lottery Week!!!!

Here's how this works: Leave me a comment, give me a number between 37 (today's cap is #38) and 1,085, whatever number you pick I'll match up with that same numbered cap from 2x01 and I'll post it. One number per person please since we've only got a week to do this. ;)

Have a good Thursday folks. *hugs*