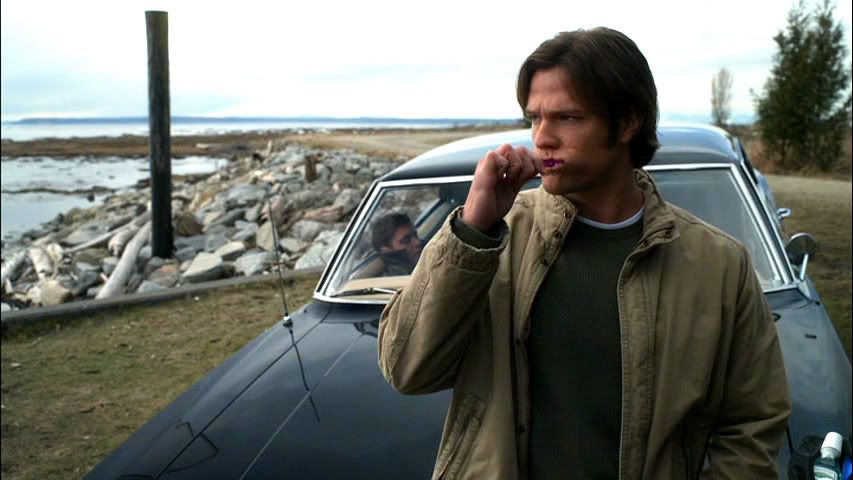 This cap is from 4x19 "Jump The Shark".
Click to see the full-sized cap.
Impala Sunday this time finds Dean sleeping in the car and Sam brushing his teeth. I loved this scene not only for the pretty setting, but for the further insight into how the brothers live. :)
Saturday could've been better, but it wasn't all bad. Finished fixing my SPN Location photos from VanCon 2012.
Have a nice Sunday everyone. *hugs*
At home, not raining (though it was threatening), and not working on any big project. So of course I had to walk. :P

Happy I was able to go over 2 miles this time after I pooped out quickly with my last walk. No problems this time. Temps were in the low 60s and very nice. In fact, I had to take off my jacket for the last loop. I was too hot! My weight's been up a little, so I'm eager to get a few of these pounds off again. Now that I'm all healthy I need to make up for the month I lost while I was sick. Bah. All the walking I could have done then. *sigh* No more getting sick!!!! I've got a convention to get ready for!

Stats from MapMyWalk.com:
Miles = 2.45
Time = 45 minutes
Calories = 432