I'm using these posts for quick reactions to the eps after I watch them.
(
Collapse
)

Thought I'd try something different. This isn't for the Just 'Cause posts though the idea is similar to when I ask for requests there. I miss doing B&W fanart, so I thought I'd ask for everyone's help in choosing caps.
:: You can request up to 5 different caps at a time, in the comments of any SPN Goes B&W post.
:: If I don't have exactly what you request, I'll try to find something similar.
:: If you request something specific, the more detail you can give me, the better.
:: Vague requests are also welcome (something Dean, Sam, demon, angel, weapon, action, hands, arms, sad, happy, etc).
Today's fanart is for
kinkthatwinked
who wanted "less layers" for the boys. I think these qualify even if they're not completely single layers.
Thought I'd pair these 2 pieces together since their coloring is similar. We have the boys from S2's "Children Shouldn't Play With Dead Things" and again in S8's "A Little Slice Of Kevin".
:: Click for full size ::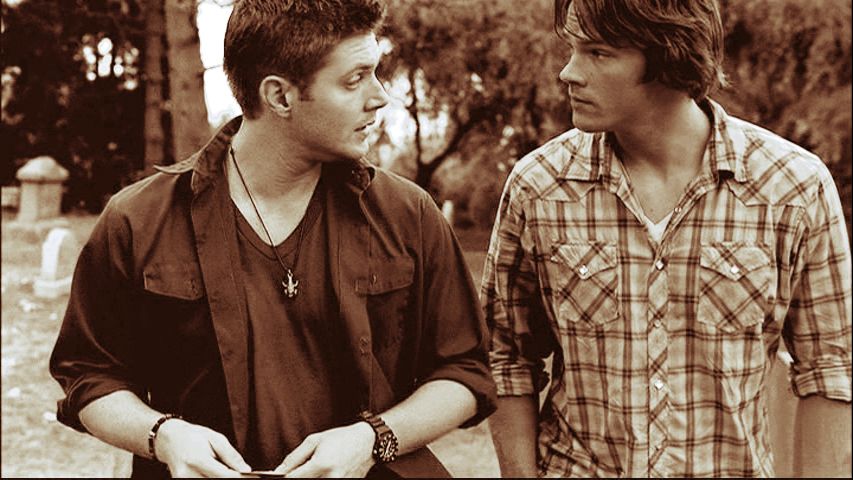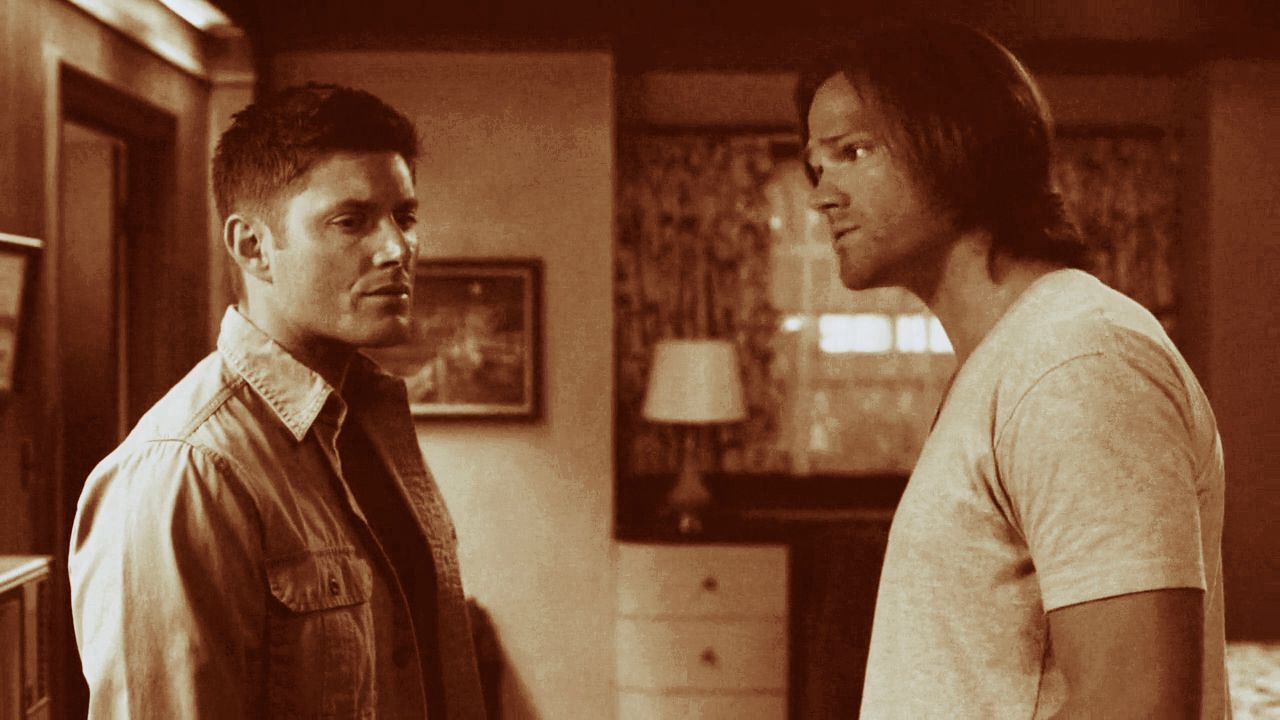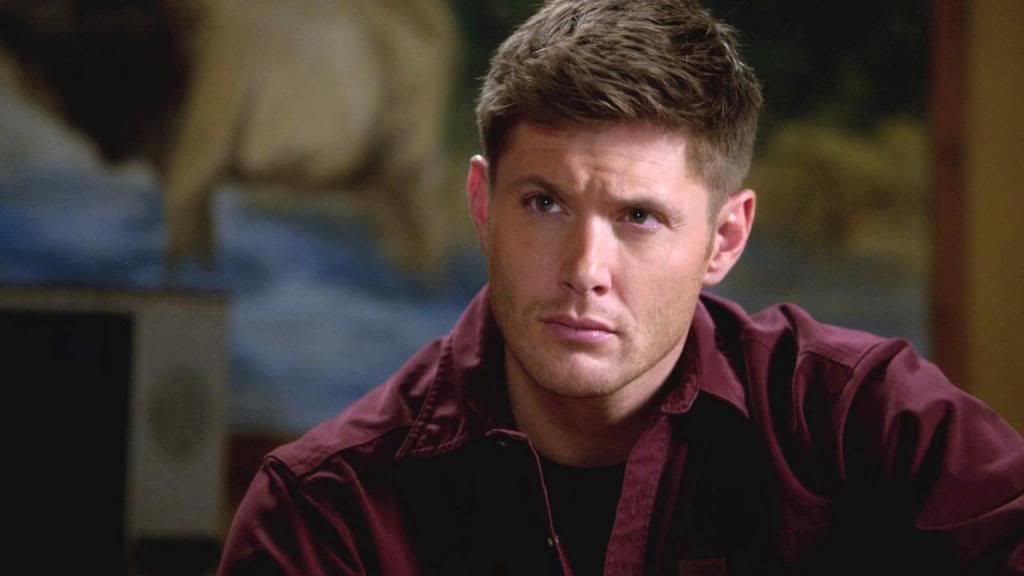 This cap is from 8x16 "Remember The Titans".
Click to see the full-sized cap.
He needs to wear red more often. So dreamy! *sigh*
Tuesday was productive in the RL department. Chores are good.

Here's my review of last night's eppy! Wasn't it amazing???

Boys in less layers (every fan's dream, right?) for today's Daily Fanart. *drools*

Have a good Wednesday everyone. *hugs*