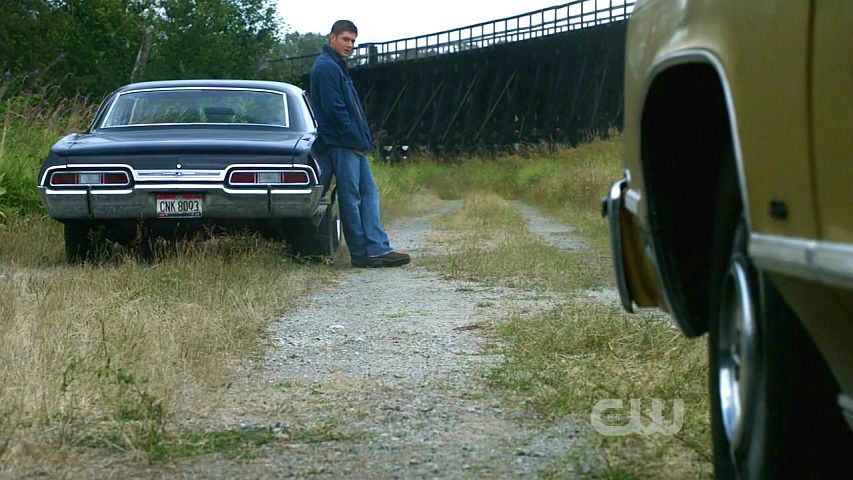 This cap is from 5x04 "The End".
Click to see the full-sized cap.
Dean waiting by Baby as Sam drives up for today's Impala Sunday. Love the low camera angle.
Have a good Sunday everyone. *hugs*
WE DID IT!!!!!!!! OMG So proud of my team. The first Super Bowl win in 38 years of the team's franchise. Seattle and all of WA state are celebrating tonight!!! All the years of frustration and defeat, of always being a city that also-ran but never triumphed are OVER!
The Seahawks dominated from the very beginning and never let go, burying the Broncos 43-8. It was as if the Denver Broncos were moving in slow motion as the Seahawks ran around them. Peyton Manning looked bewildered and defeated from the 1st quarter on. Meanwhile, Russell Wilson & the Hawks played the game as they have all season long - like the champions they are.
AP News: Seahawks beat Broncos 43-8 in Super Bowl
Hey #12thMan, these guys are bringing the Lombardi Trophy back to Seattle! pic.twitter.com/0ZIWiRRmoo

— SportsCenter (@SportsCenter) February 3, 2014