I'm using these posts for quick reactions to the eps after I watch them.
(
Collapse
)

Thought I'd try something different. This isn't for the Just 'Cause posts though the idea is similar to when I ask for requests there. I miss doing B&W fanart, so I thought I'd ask for everyone's help in choosing caps.
:: You can make as many requests as you want, in the comments of any SPN Goes B&W post.
:: If I don't have exactly what you request, I'll try to find something similar.
:: If you request something specific, the more detail you can give me, the better.
:: Vague requests are also welcome (something Dean, Sam, demon, angel, weapon, action, hands, arms, sad, happy, etc).
This is for
casey28
who requested "Sam using his powers in S4".
I just love Sam doing the whole outstretched-hand thing when he pulls his demon-killing mojo.
:: Click for full size ::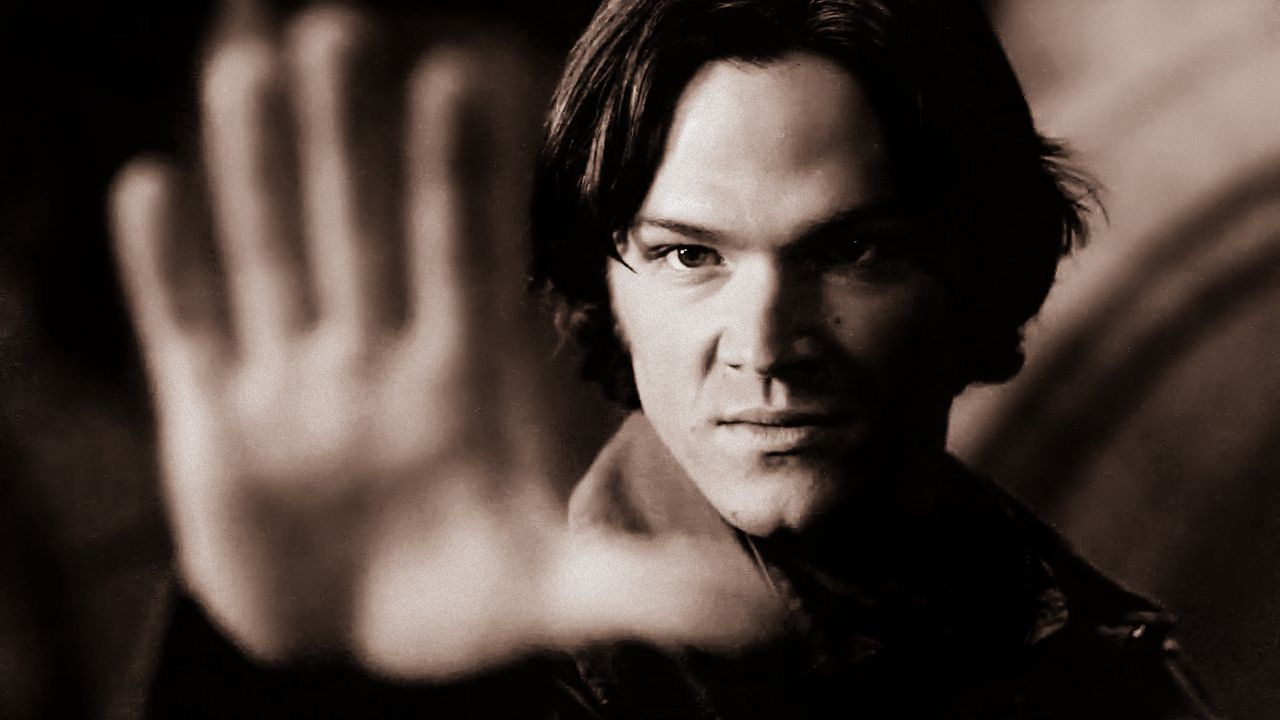 This cap is from 4x12 "Criss Angel Is A Douchebag".
Click to see the full-sized cap.
Looks like Sam's about to give a classic eye-roll here. Sort of how I feel about last night's episode. Meanwhile I'll be over here drooling over Dean's profile and hair. *g*
We're having absolutely beautiful warm, sunny weather right now. It won't last, but for now....*basks* :D

My First Impressions Review of last night's SPN. Warning, I'm a bit of a Negative Nellie on this one.

Have a good Wednesday folks. *hugs*