I'm using these posts for quick reactions to the eps after I watch them.
(
Collapse
)
Still haven't been able to work on more SPN Goes B&W pieces, so I'm resuming the Convention Fanart for the week.

Something different...In 2012, there was an Impala from a fan parked out by the hotel's front entrance. Except for a few minor details, it was pretty darned perfect. Love the look the effects give this piece. :)
Usual rules apply:
:: No hotlinking :: Please credit me if you take/use/re-post :: Comments would be so nice! :D
Resolution= 900 × 506 --
Click For Full-size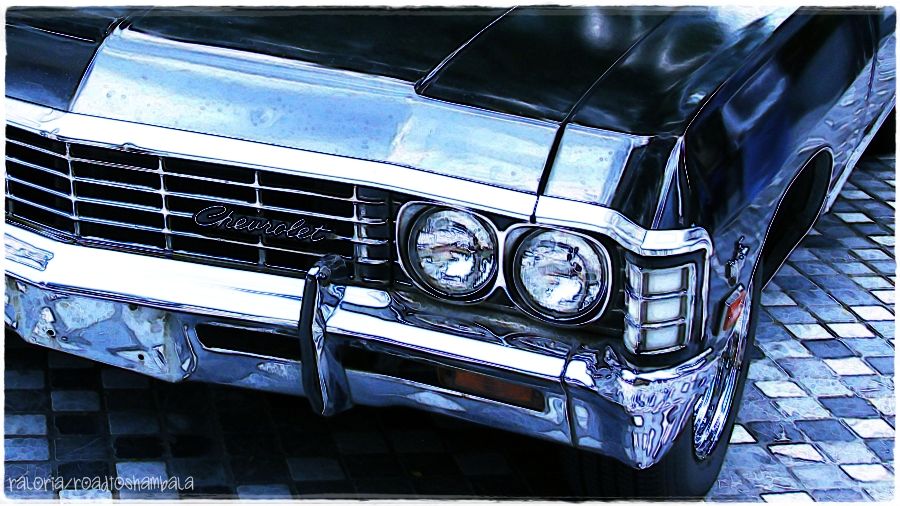 This cap is from 4x01 "Lazarus Rising".
Click to see the full-sized cap.
Dean with that piercing look at Castiel when they first met.
Another long day for Tuesday, so much so that I didn't get home in time to watch SPN. Missed out on all the fun with my fellow fans.

For those wondering: I'm still working on the 4x21 caps. I hit some technical issues this time. Still need to do the Highlight Caps of the ep and then upload those before I can share with all of you. Soon!

The Impala from VanCon 2012 for today's Daily Fanart.

My First Impressions Review of 9x22 is up.

Have a good Wednesday everyone. *hugs*