Reminder: I do add a few effects to each one of these. I try to keep it subtle though so the overall feel of the original isn't lost.
Nice low angle shot as Dean enters the War Room area of the Bunker where Sam is hanging out.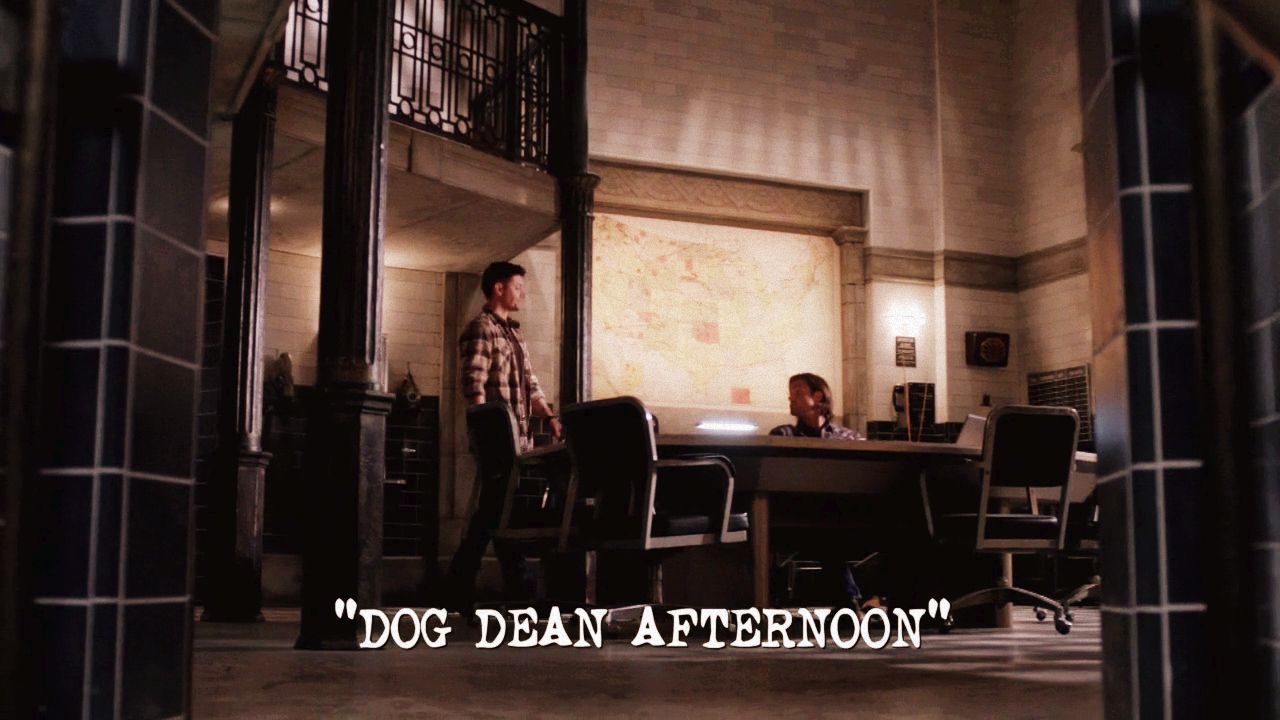 Click to see the full-sized cap.