October 29th, 2014
Jensen telling how the throttle got stuck on the Impala with driver, Frank, behind the wheel and how he avoided other cars and people and instead ran the car into some trees. Poor Frank had a broken collarbone, but the car was just fine. I love how Jensen uses his hands when he's telling a story. :)
Usual rules apply:
:: No hotlinking :: Please credit me if you take/use/re-post :: Comments would be so nice! :D
Resolution= 1600 × 1066 --
Click For Full-size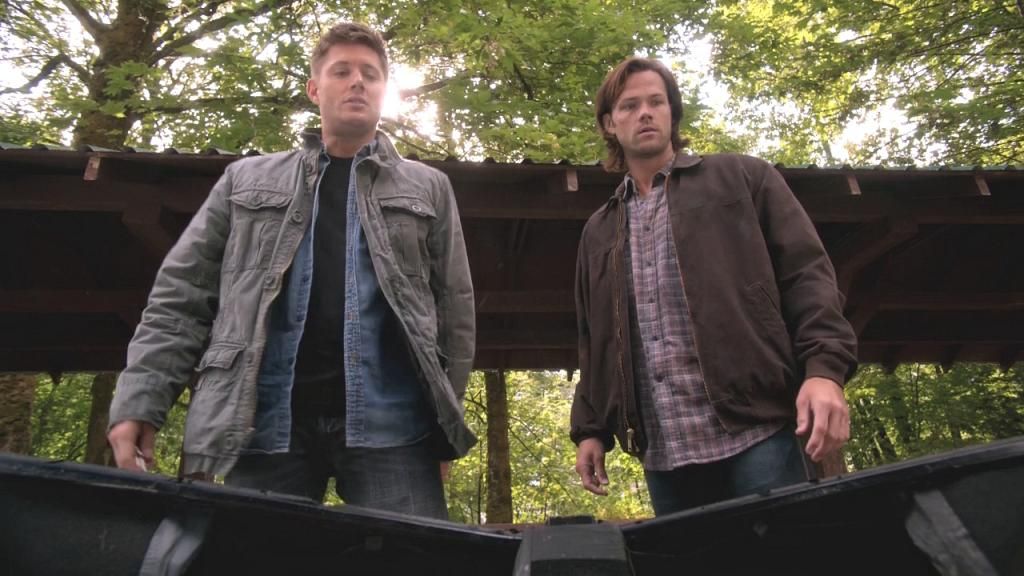 This cap is from 9x02 "Devil May Care".
Click to see the full-sized cap.
Nice Crowley-in-the-trunk POV shot of the boys.
Good SPN ep last night. Nice to see the brothers working together again.

Have a good Wednesday everyone. *hugs*