7 people guessed correctly:
fanspired
,
siberian_angel
,
warriorgal
,
wataru_kisugi
,
slf630
,
sandy79
&
tracys_dream
.
Everyone got it right!
Ready for the next cap? Good Luck!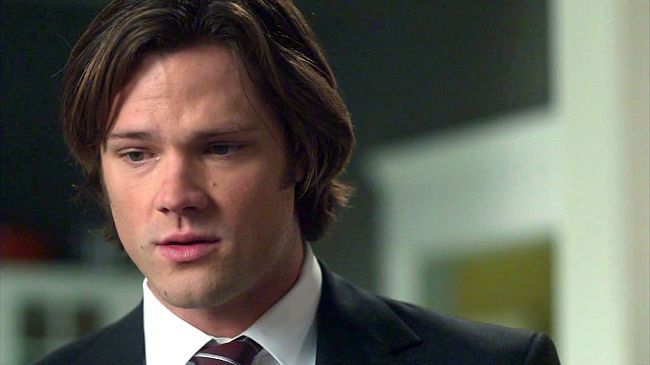 What episode is this cap from?

YOUR CLUES: Today's cap is from Season 4 or 5.
Quote from the Episode: Um...are we going to talk about what's been up with you lately or not?

You have until I post the next cap on Friday, May 27th to comment
with your 3 guesses.
This cap is from 11x13 "Love Hurts".
Click to see the full-sized cap.
Love the deep shadows and Sam in profile with his hair hanging down. :)
Spent the evening watching JibCon7 videos, with my jaw aching from all the laughing. Goodness...if only Rome wasn't a whole ocean and continent away! I'm also going to be capping a few of the videos (Jensen...*swoon*) - very soon!

I also have a new entry up over at hurtwinchesters. :)

A new SPN Name That Cap Challenge 4 (Part 2) is up.

Have a good Tuesday folks. *hugs*