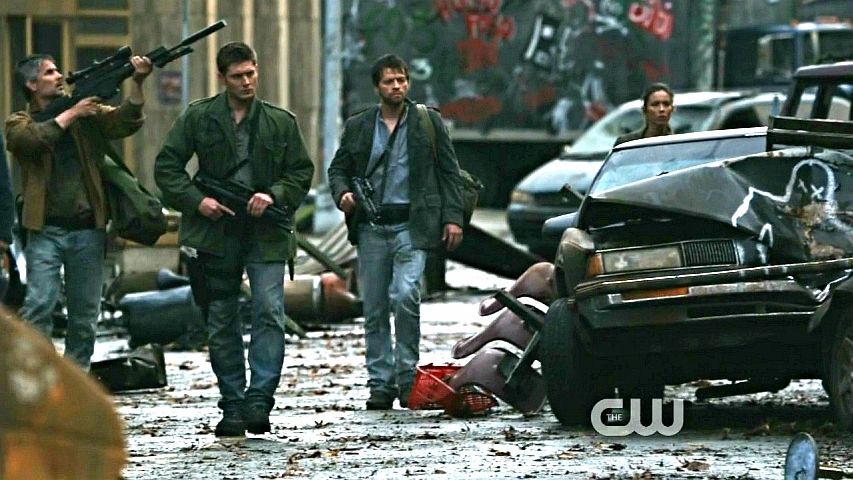 This cap is from 5x04 "The End".
Click to see the full-sized cap.

Future!Dean leading his team. Not the greatest cap in the world, but it's what I've got right now.

An already rough week is about to get rougher. Ugh. Can it be the weekend already?

Made some animations for the new Season 9 title card.

Of course there's a new SPN Goes B&W, too. But I need more requests to keep them going.
Have a good Thursday folks. *hugs*