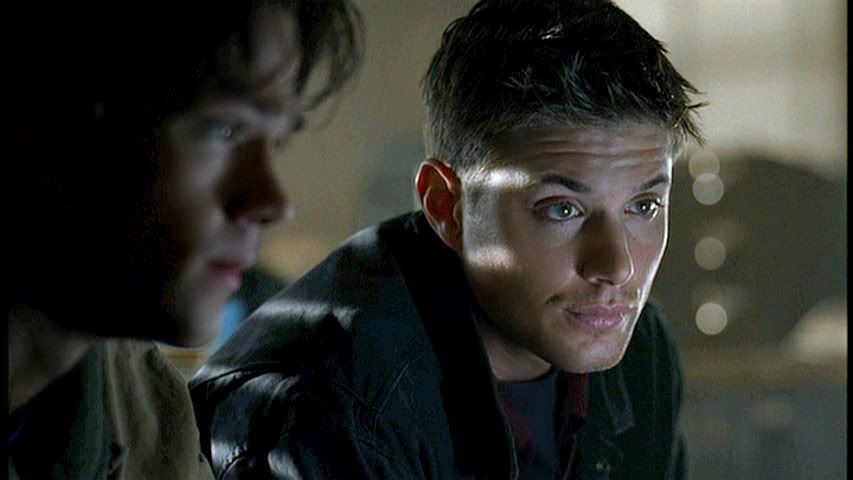 This cap is from 1x01 "Pilot".
Click to see the full-sized cap.

Practically babies in this scene from the Pilot. I remember when Season 1 still felt new...

Today's going to be crazy and long and I'll probably be running on little sleep.

Can you all please check out my new Season 9 title card animations post? Apparently they're not showing up? :(

A new SPN Goes B&W for the end of the week.
Have a good Friday folks. *hugs*