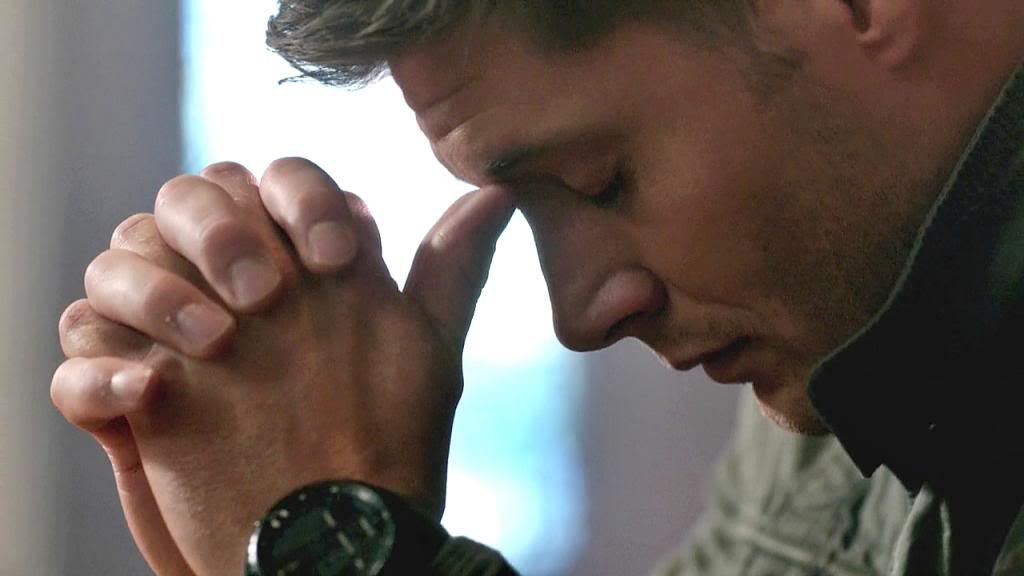 This cap is from 9x01 "I Think I'm Gonna Like It Here".
Click to see the full-sized cap.

Got to pulling Season 9 caps and happened to pull exactly 7 from 901 so I thought we'd spend the whole week with the season opener. Beautiful, emotional moment for Dean. Reminds me of the BTS pic from "No Rest For The Wicked". [Points to icon]

Some snow falling around overnight, but nothing in our backyard yet.

There's a Sam fanart piece for today's Daily Fanart.

It's Name That Cap day again.

There's a wonderful Holiday Meme going around. If any of you have posted your name there let me know. I'd love to spread some love around.
Have a good Tuesday folks. *hugs*