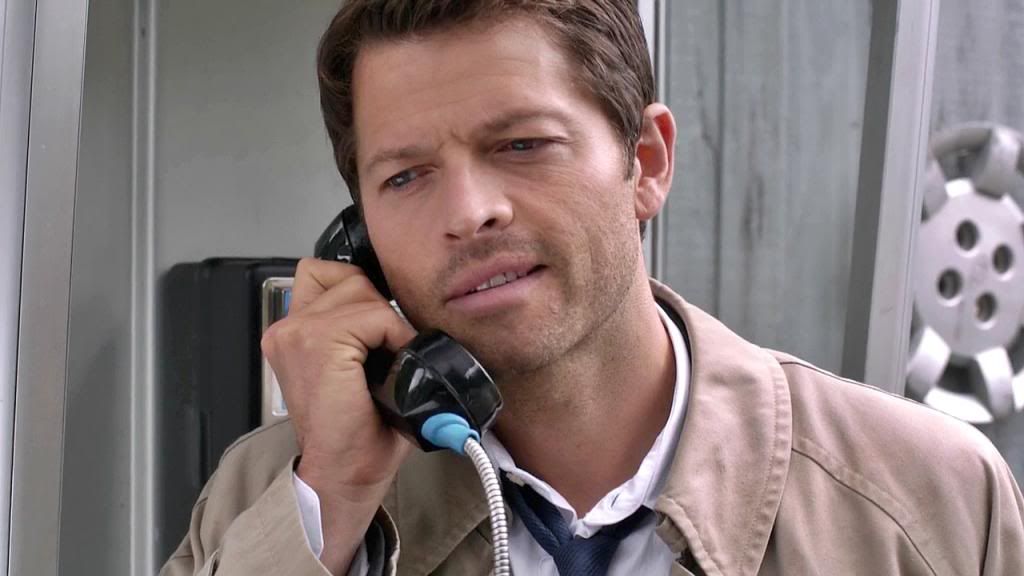 This cap is from 9x01 "I Think I'm Gonna Like It Here".
Click to see the full-sized cap.

Got to pulling Season 9 caps and happened to pull exactly 7 from 901 so I thought we'd spend the whole week with the season opener. Cas's quirky little smile over hearing that Ezekiel was helping to heal Sam.

Long day...tired....sleepy....headachey. Someone stop this ride, I wanna get off.

Another new Daily Fanart is up. Sorry I'm too tired to link to it here. It's of Dean, if you're curious.
Have a good Thursday folks. *hugs*