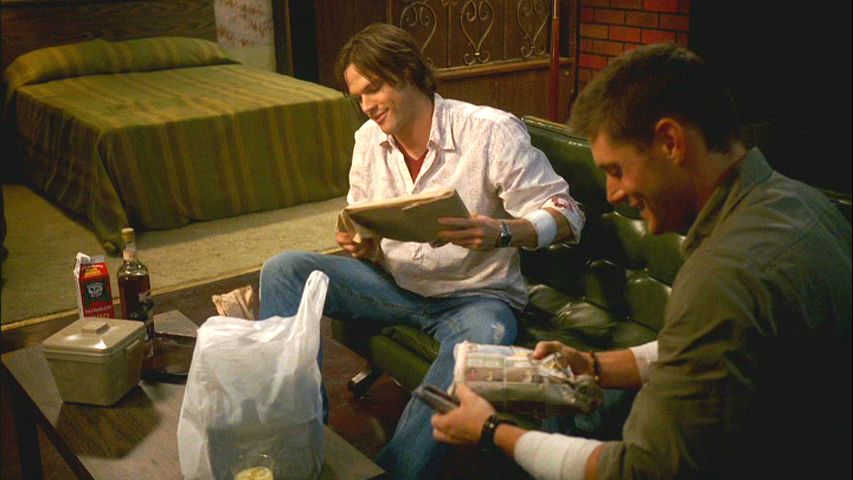 This cap is from 3x08 "A Very Supernatural Christmas".
Click to see the full-sized cap.

HAD to use a cap from the Xmas ep today, right? *g*

Christmas Eve day was sort of unsuccessful, but the best was made of it.

A new SPN Goes B&W is up. More single-layer boys!

We finish off my Fav Christmas Songs with a top song by Burl Ives.

Have a good Wednesday folks & a Merry Christmas. *hugs*