After Saturday's successful poll, I heard you all loud and clear: You still want these calendar posts. Okay then! :D

Unlike last year, this time I was able (and wanted) to buy the 3 calendars put out by Creation. I ended up buying them through TV Merch, but whatever...what counts is that I've got them. :D

Ended up using a white towel as my backdrop with only natural light. I think it works quite well.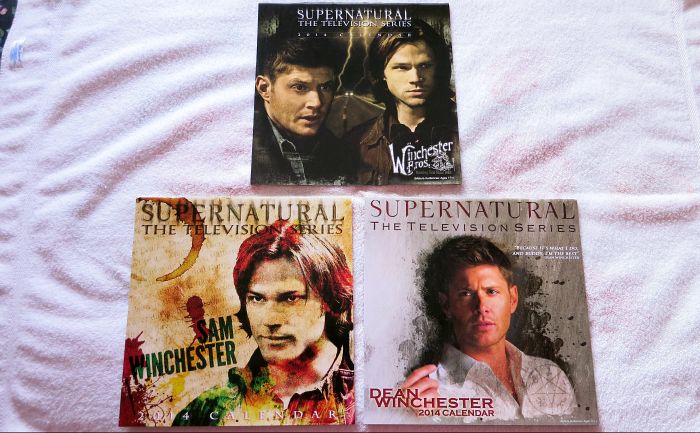 One big plus of the Dean calendar is that every month has it's own Dean quote on it! Sweet! They don't match up with the episode the picture is from, but whatever. Props to Creation for including some of Deanisms at all. This pic is from S8's "Heartache" while the quote is from the same season's "Trial And Error".



For Sam we go all the way back to S4's "Hammer Of The Gods".



The Winchester Brothers Calendar features a still from S8's "Remember The Titans".