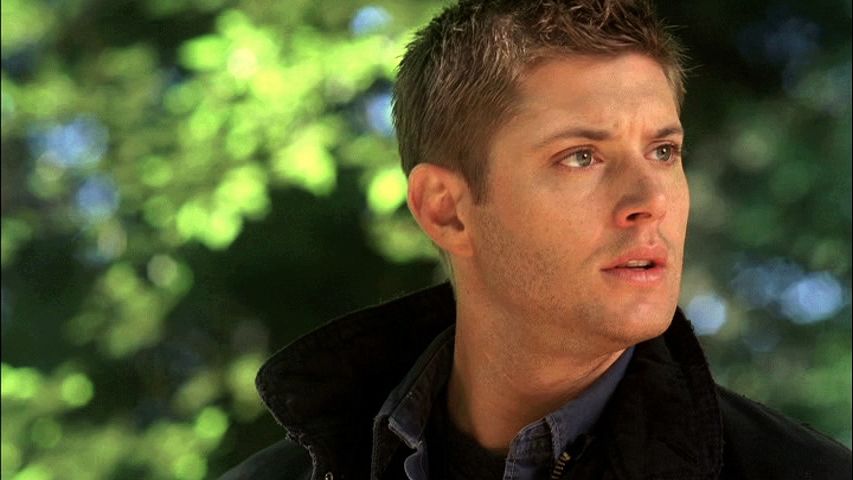 This cap is from 3x05 "Bedtime Stories".
Click to see the full-sized cap.

Actually had to tone down the color in this cap. Ooopsie. Pretty Dean? Good. Nearly glowing orange Dean? Not so much.

Sorry about my little whiny bit yesterday. Every once in a while I post with my emotions and not my head. I'm always happy to hear from all of you...or not. No pressure! It's just too bad LJ doesn't have a "Like" button.

The boys for today's convention fanart!

Lots O' Storify links (mainly about VegasCon weekend) are finally up.

Have a good Thursday everyone. *hugs*