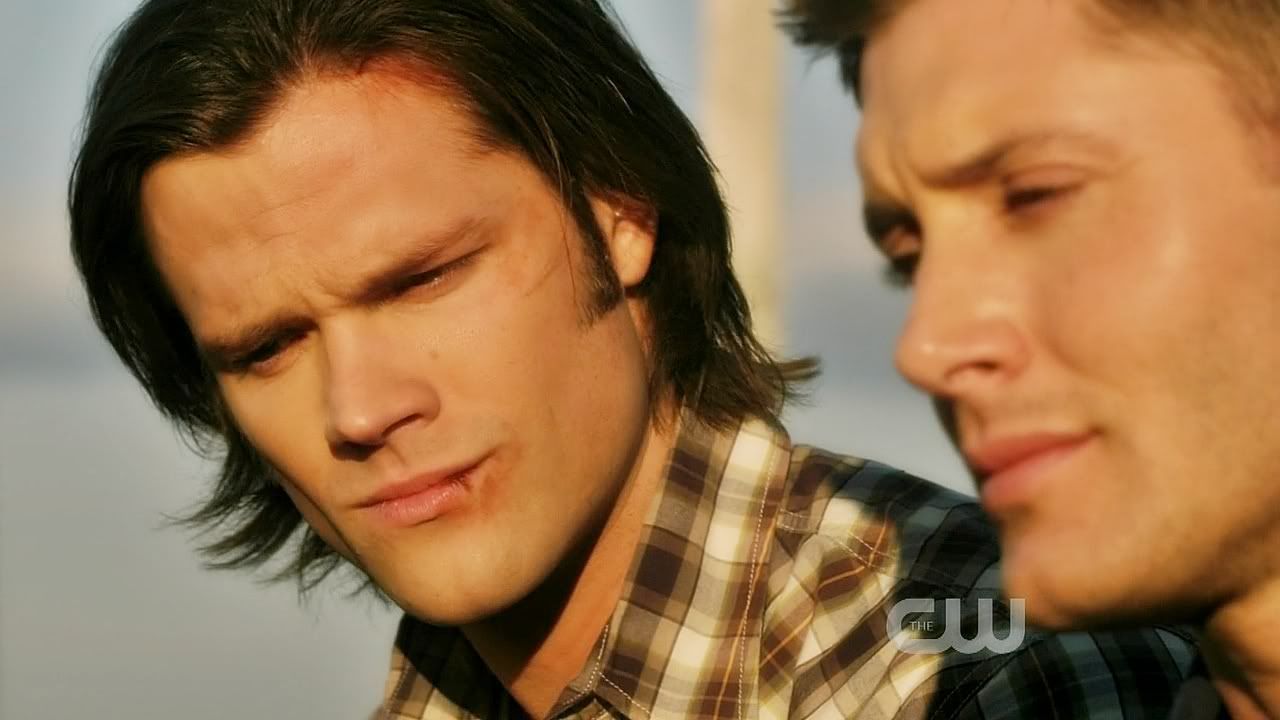 This cap is from 6x09 "Clap Your Hands If You Believe".
Click to see the full-sized cap.

The boys in one of their talk-about-feelings end scenes. Boy, don't we miss those right now. Sorry about the CW logo. Ignore that, focus on the pretty.

Thanks for the comments yesterday. The "like" comments were especially cute. *g* Sorry I haven't replied back (and I know I'm way behind on those). I would have taken a stab at them but I had texting drama with a frustrating relative that lasted way longer than I would've liked. Grrrr! This weekend I'll buckle down & find a solution to the whole commenting/replying problem.

Jensen in profile for today's convention fanart!

Very exciting VanCon 2014 guest news!!!

A new Name That Cap Challenge is up!

Have a good Friday everyone. *hugs*