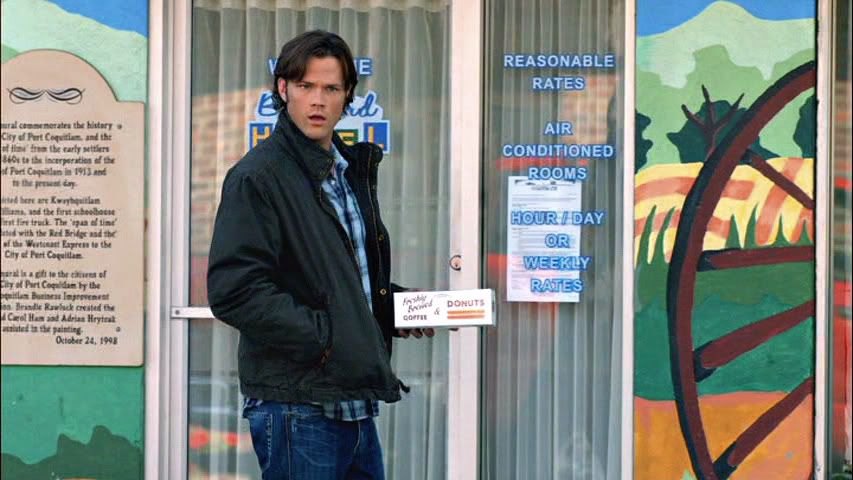 This cap is from 4x06 "Yellow Fever".
Click to see the full-sized cap.

Aw, Sam bringing is brother some donuts, which sadly Dean will not eat.

Sooooo sleepy after a long Monday. It is super late. Zzzzzzz....

Another Name That Cap Challenge is up.

Still didn't get to Storify, but it's on top of the To-Do List for tonight though.

Have a good Tuesday (sadly not a SPN one) folks. *hugs*