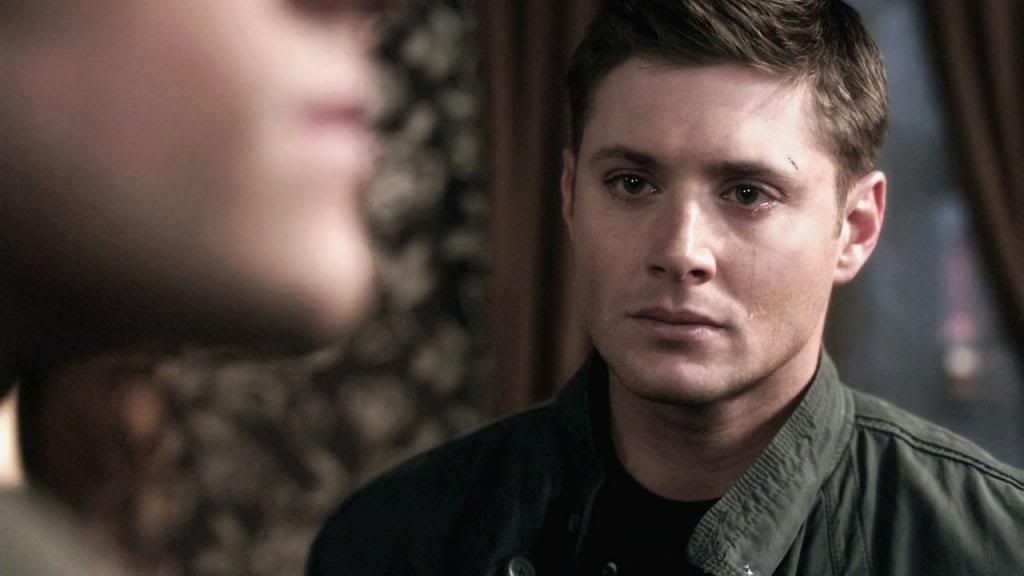 This cap is from 4x21 "When The Levee Breaks".
Click to see the full-sized cap.

Did the sort/delete process on my caps of this episode tonight and was struck again by the epic sadness of this moment. Dean calling Sam a monster, Sam's pent up anger, and the tear on Dean's cheek that Sam never saw before the fight began. And that line from Dean that says it all: "I just want you to be okay. You would do the same for me. You know you would." All I can think of is the difference with the brother's situation this season and the similar line we got from Dean: "I know, you wouldn't do the same for me." *sigh* Missing the way things used to be between the boys.

Still trying to get myself organized. So much to do, so little time. I'm trying to work things out so that I'll still be able to post here like I normally do. Got some big projects to work on though (Locations List for VanCon being the biggie), but I still want to keep capping and posting fanart.

Jensen from VanCon 2012 for today's Daily Fanart.

The final Storify links from the end of Season 9 filming are up.

Have a good Monday folks. *hugs*