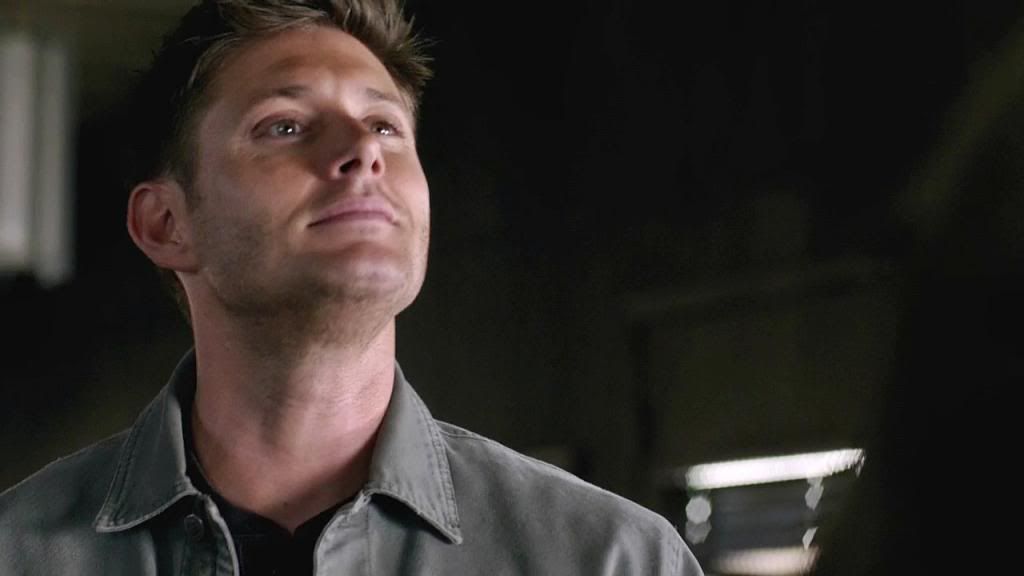 This cap is from 9x02 "Devil May Care".
Click to see the full-sized cap.

Cute, smiling Dean for your Saturday. :)

Getting home super late night after night kind of sucks. So tired.

Losing a post you were working on thanks to your browser freezing up....even suckier. :(

What's everyone think of the new LJ redesign? I don't mind it too much. The text is bigger and easier to read, but the drop down menus across the top keep popping up every time I move my mouse pointer up to my browser tabs.

I'm behind on Storify again and I need to catch up before Tuesdays big season finale. Lots of tweets from the last ep and of course all the UpFront goodies. Plus, I need to Highlight Cap 4x21 yet. Gah! *frustrated*

No Fanart posts this weekend. I'm taking a little break.

Have a good Friday folks. *hugs*